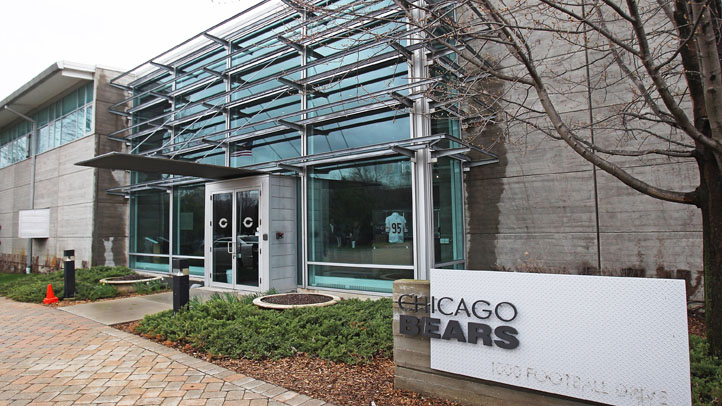 The Bears have $26 million in salary cap space, which can give the team a shopping spree like the Magnificent Mile has never seen. But just like a Mag Mile shopper has to decide whether a bag at Louis Vuitton is more important than a dress at Escada, the Bears have to prioritize their needs.

So again, we're here to help general manager Phil Emery. Here are some ideas on just how to order the Bears' many pressing needs:

1. Wide receivers -- The Bears have a talented quarterback, a Pro Bowl running back and an ever-improving line. Yet, they still are ranked in the middle of the NFL in both yards per game and points per game. What's the problem? Jay Cutler doesn't have a reliable target. A No. 1 wide receiver is the Bears A-1, starred, rhinestoned, bedazzled with neon signs pointing to it need.

2. Pass rush -- Despite Julius Peppers presence, the Bears were in the bottom half of both the league and the NFC North in sacks. They were the fifth worst team at allowing passing yardage. Peppers gets double-teamed, and Israel Idonije wasn't able to repeat his standout 2010. Though the Bears have invested heavily at defense, they need more help at defensive end.

3. Cornerback -- The Bears need for a pass rusher goes hand-in-hand with their need for another cornerback. Charles Tillman had a Pro Bowl year, but he is incapable of pulling a Bugs Bunny and playing two positions at once. Tim Jennings is a good back-up, but not an every down player.

4. Honey Bears -- Chicago's last Super Bowl win was in 1985. The Honey Bears, the Bears cheerleaders, had their last season on the sidelines in 1985. Though it's the lowest priority of the Bears' major needs, it still is a major need. Bring back the Honey Bears!
Copyright FREEL - NBC Local Media