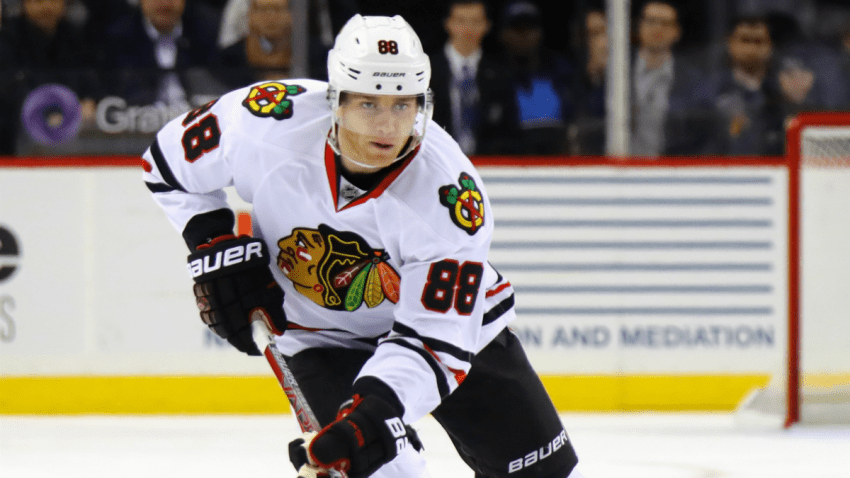 The Chicago Blackhawks won't be competing for a Stanley Cup championship this summer, but their biggest star will play a key role in another team's quest for a title.
Patrick Kane, who won a silver medal with the United States Olympic team in 2010, will go for the gold in the upcoming IIHF Championships, which will be contested in Denmark this May.
Kane will also be tasked with a big leadership role in the tournament, as he was named the team's captain on Monday.
"We are thrilled to have Patrick as our captain," Team USA G.M. Bill Zito said. "His passion for the game and USA Hockey is second-to-none, and his participation makes us all proud."
Kane will be joined on the American squad by a pair of teammates, as defenseman Connor Murphy and winger Alex DeBrincat will also don the red, white, and blue.
Center Nick Schmaltz is undecided on whether he will participate in the tournament for the American squad.
Blackhawks winger Brandon Saad, a Pittsburgh native, said he will not compete in the tournament. Blackhawks captain Jonathan Toews and defenseman Duncan Keith will also sit out of the tournament for the Canadian squad.