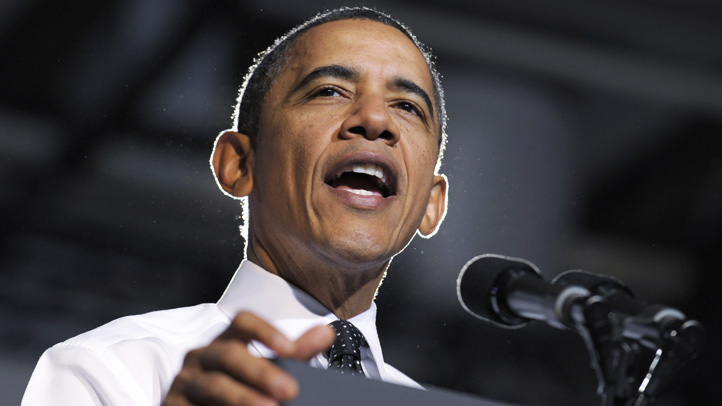 The 2012 Presidential campaign comes full swing to Chicago next week.

President Barack Obama returns home on Wednesday for a full fundraising stop and three events, from a big-ticket private dinner to a reception to a concert for younger supporters at UIC.

The private dinner -- at a price of $38,500 per couple -- will take place at media mogul Fred Eychaner's North Side home. Eychaner is a major Democratic donor who President Obama appointed to be a trustee for the John F. Kennedy Center for the Performing Arts.

Eychaner also is a favorite for Democratic candidates. He hosted Bill Clinton three times, and Mayor Rahm Emanuel, former Mayor Richard Daley and Illinois House Speaker Michael Madigan are said to have broken bread with him over the years.

Next up in Hyde Park, near Obama's Chicago home, a private reception will be held at the home of Evonne and Stuart Taylor. Stuart Taylor is the managing partner of The Taylor Group, a private equity firm. Ticket prices for that reception range between $7,000 and $20,000. Bundlers who gather others to write checks need to raise at least $30,000.

A third event has been added to attract a younger crowd. You can attend the concert with Hill Harper and R & B star Janelle Monae at a cost of $44 for general admission to $1,000 for a VIP seat.

Harper and Obama were friends at Harvard Law School where they met on the basketball court. Harper opted for acting over practicing law and he is best known for his role on "CSI: New York."

For those who want a free glimpse of the President, the big question is whether he will also make a stop at his campaign headquarters in the Prudential Building.

Michelle Obama did the last time she was in town. Stay tuned.