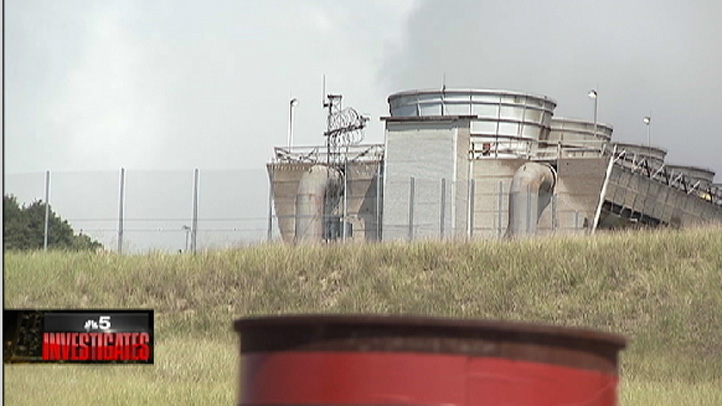 A nuclear power plant bordering the source of drinking water for millions of Chicago area residents shut down early Wednesday morning due to an apparent equipment problem.
The automatic shutdown at Palisades Nuclear Power Plant in Covert, Michigan, was the result of an equipment failure associated with the turbine generator system, a non-nuclear, non-safety related system, according to a press release issued by power plant owner Entergy.
The shutdown comes four days early. Palisades said it was scheduled to shut down its plant on September 20 for a planned refueling and maintenance outage.
Entergy said it is investing $58 million and has brought in approximately 1,000 skilled temporary workers to assist the plant's 600 full-time employees to complete the refueling and other important upgrades, inspections and replacements that can only be completed while the plant is shut down.
Palisades has been under the watchful eye of the federal government in recent years. The Nuclear Regulatory Commission identified a "chilled work environment" within the plant's security department after staff perceived that two supervisors were terminated after raising concerns and that security management was unresponsive to employees' concerns.

Entergy said it has taken steps to improve overall work environment within its security force. The Nuclear Regulatory Commission later concluded that the plant had taken corrective measures.

NBC 5 Investigates reported in August, 2013, that Palisades informed the NRC of seven leaks in less than two years. The leaks caused six plant shutdowns and one leak spilled 79 gallons of radioactive water into Lake Michigan.

"We wouldn't operate if we couldn't do it 100% safely and the NRC wouldn't let us operate if were not 100% safe," a plant spokesperson said.
However, critics have said Palisades is "old" and "falling apart."
"These unplanned shutdowns and sudden "reactor trips" are like slamming the brakes in your jalopy of a car—not good for the integrity of systems, structures, and components going forward," said Kevin Kamps of Beyond Nuclear.