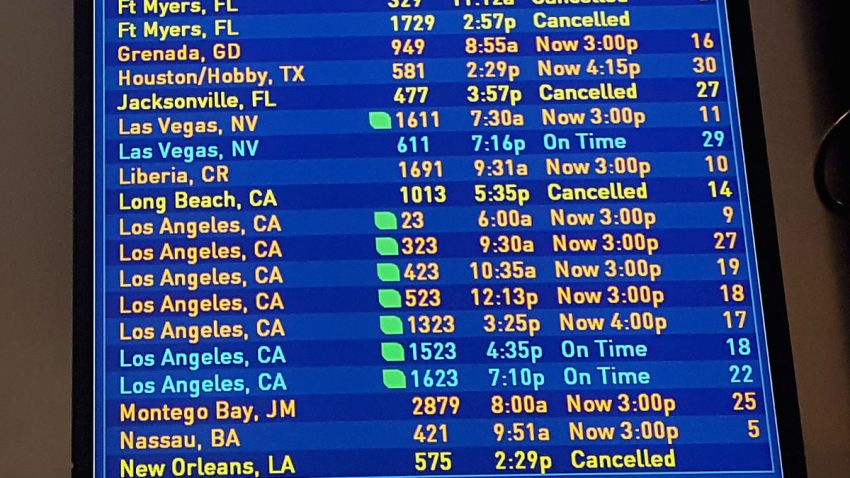 Wintry weather is wreaking havoc at area airports, as over 200 flights have been cancelled thanks to freezing rain and snow.
According to the latest data provided by the city of Chicago, nearly 200 flights have been cancelled at O'Hare on Sunday, with an average flight delay of 55 minutes for those able to take off.
184 flights have been cancelled, according to the city.
At Midway, delays aren't quite as bad, with most averaging under 15 minutes, but 38 flights have still been cancelled as wintry weather hits the area.
The delays and cancellations come as a Winter Weather Advisory remains in effect for the area. Freezing rain will give way to snow in most areas as the night progresses, but icy accumulations and conditions are still forecasted for the area until the advisory ends at 6 a.m. Monday morning.