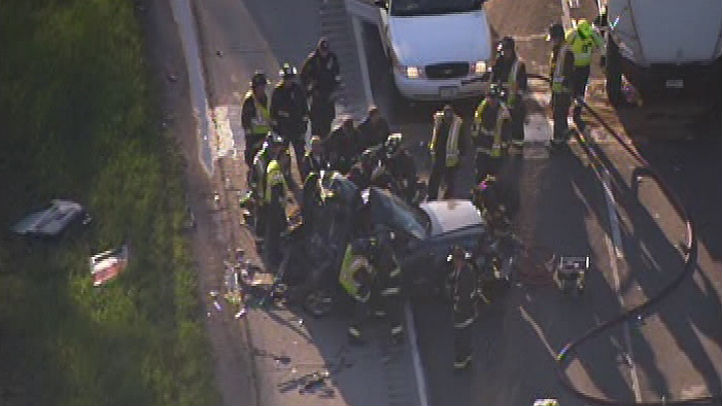 One person was killed when a truck tractor semi-trailer and two vehicles collided Monday morning on the northbound Kennedy Expressway at Cumberland, state police confirmed.

All lanes of the outbound Kennedy Expressway were shut down just before O'Hare International Airport. Police said the crash happened at 6:10 a.m.

Police said a person was pinned inside a vehicle and was extricated by paramedics.

The outbound I-90 was at a standstill from downtown, and travelers driving to O'Hare were urged not to use the Kennedy.

The expressway reopened about three hours after the crash.