The women's 10-kilometer cross-country skiing event is over! Did Jessie Diggins end Team USA's medal drought to make Olympic history?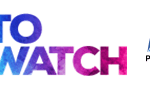 The eighth day of competition at the 2018 Winter Games brought some of the heaviest hitters in the Olympics' biggest sports, but few made it to the podium.
[NATL] Feb. 14 Olympics Highlights in Photos: Shaun White Wins 100th Gold, Kim Jong Un Impersonator Attends Hockey Match
Here are five things you might have missed from Pyeongchang Wednesday night and Thursday morning (CT).

[[474000463, C]]
1. The Knierims Skate With Heavy Hearts, Finish 15th in Figure Skating Pairs
Married pairs figure skaters Alexa Scimeca Knierim and Chris Knierim finished 15th in the final. Germany won gold, China took silver and Canada earned bronze.

The Knierims became the first Americans to land a quad twist in an Olympic competition when they hit the four-revolution element in the pairs free skate.
The rest of their program didn't go nearly as well — they were out of synch on their combination spin and a bit shaky on their throw triple flip.

But the couple revealed they skated right after seeing the news of the deadly Florida high school shooting, and it made it hard for them to focus. Alexa said she was "emotionally drained" as she broke down in tears after the performance.

Full recap: Knierims Skate With Heavy Hearts at Olympics Pairs
Must-see:
Alexa, Chris Knierim Soak Up the Moment on Valentine's Day
Alexa and Chris Knierim Seal Their Short Program With a Kiss
Chris, Alexa Knierim Celebrate Valentine's Day at Olympics
[[473931303 , C]]
2. Women's Hockey Grudge Match, a Gold Medal Preview?
The United States women got an early third period goal from local hero Kendall Coyne, but it wasn't enough as they lost 2-1 to Canada on Thursday.
The American squad had numerous chances to tie things up late in the third period, but they couldn't put the puck in the back of the net as they dropped their fifth straight Olympic game to their most bitter rival.
The U.S. squad will be off until Monday when they play in the semifinal round to set up a potential gold medal game rematch with the Canadian squad.
Full recap: USA Vs. Canada Ends in Thrilling Fashion, U.S. Falls 2-1
Must-see:
All the highlights from the U.S. vs Canada women's game
Yikes: Olympic hockey player takes a skate blade to the face

[[474000423, C]]
3. Shiffrin Wins Giant Slalom Gold in Pyeongchang Debut
Team USA's Mikaela Shiffrin had a golden Pyeongchang debut.
She used a hard-charging final run to win her second career Olympic gold medal. Noway's Ragnhild Mowinckel earned silver and Italy's Federica Brignone took bronze.
Shiffrin seeks gold in as many as five events at these Games. She was a favorite in the giant slalom and will be in the slalom, scheduled for Thursday night. But skiing two races in two days shouldn't be a problem for Shiffrin — World Cup races are often held on consecutive days.
Full recap: Mikaela Shiffrin's 2018 Olympics Off to Golden Start
Must-see:

WATCH: Mikaela Shiffrin Wins Giant Slalom Gold
Gold Medalist Shiffrin's Best Event Is Still to Come
[[474067463, C]]
4. Jessie Diggins Falls Short of Cross-Country Skiing History
Jessie Diggins was on a quest to make history but fell heartbreakingly short of reaching the podium in the women's 10-kilometer cross-country skiing event.
Looking to become the first American woman to medal in cross-country skiing, Diggins finished in fifth place, less than four seconds out of medal contention.
Rgnhild Haga of Norway took gold, with a time of 25:00.5, and Sweden's Charlotte Kalla finished 20.3 seconds behind her to claim silver. Norway's Marit Bjorgen and Finland's Krista Parmakoski tied for bronze - leaving Diggins, who finished just 3.3 seconds behind them - so close, yet so far from making history.
Having won silver in the same race during the 2015 World Championships, Diggins was Team USA's best hope to end the 42-year medal drought. Thursday's event marked her third top-six finish at the Olympics.
Diggins will have three more chances to reach the podium: in the women's 4x5-kilometer relay, the men's and women's team sprint, and the women's 30-kilometer mass start event.
Full recap: Diggins Falls Heartbreakingly Short of Olympic History
Must-see: Is an Olympic Skateboarding Medal Next for Shaun White?
[[473961803 , C]]
5. Men's Snowboard Cross Final: Two Americans Nearly Made the Podium
France's Pierre Vaultier successfully defended his gold medal in men's snowboard cross, becoming the second athlete to win back-to-back gold medals in the discipline. Australia's Jarryd Huges earned silver and Spain's Regino Hernandez took bronze.
American snowboarders Nick Baumgartner and Mick Dierdorff finished fourth and fifth, respectively, after crashing on the same jump during the big final. Australia's Alex Pullin also went down on the same part of the course and finished sixth.
Full recap: 5 of 6 Riders Crash in Wild Snowboard Cross Semifinal