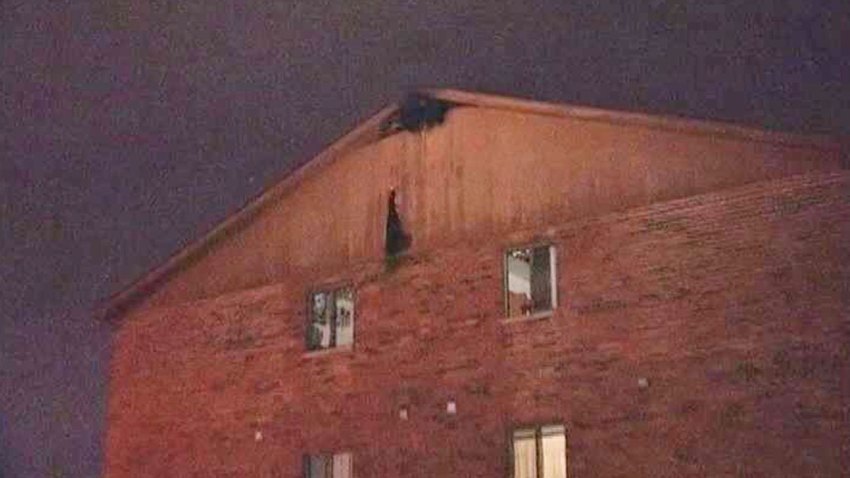 Residents of an Oak Forest apartment complex will be displaced for a few days after a lightning strike started a fire on the roof during Tuesday night's impressive thunderstorms.

Diane Gedrimas said she was out on the balcony of her her apartment, on the 15700 block of Peggy Lane, when she saw lightning strike the building across the parking lot.

"I saw it hit the side of the building and it was loud. It sounded like a gunshot. There was a spark and then it went out," she recalled.
Gedrimas called 911 and told firefighters. She didn't see a fire at that point, but then about five minutes later she could see faint smoke coming from the roof and made another call to 911.
She ran and banged on the doors of the first floor apartments of the building that had been hit to notify the residents. Many came running out.
"They were crying, trying to get their babies out," Gedrimas said. "It's a freak of nature. I'm glad I wasn't hit, but I feel bad for all the people in the building that was."

Julie Mudryj is among those who live in the six unit building that was damaged. She said she was in her top floor apartment when the lightning struck.

"About 20 minutes later it started to smell [like] smoke. [I] opened up the front door to the hallway and saw that unit that was affected by it, the children [were] running out downstairs. That's when I just grabbed my things as soon as I could and ran downstairs.

Everyone in the bulding made it out of the building safely.

Crews from the Oak Forest Fire Department arrived on the scene within moments of the first call and were able to quickly put out the fire.