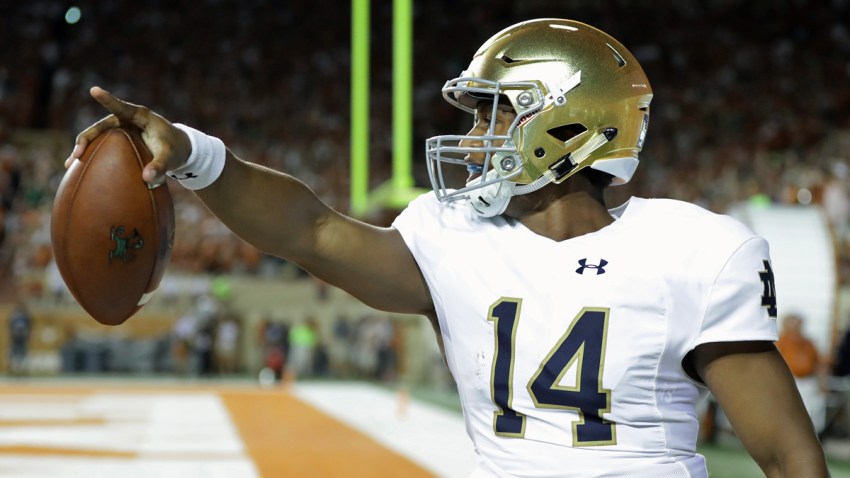 One of the biggest needs for the Chicago Bears next season will be at quarterback, and one of the highest-profile prospects at the college level has declared for the NFL Draft.
That player is Notre Dame quarterback DeShone Kizer, who declared for the draft on Monday morning. The Fighting Irish standout completed 58.7 percent of his passes in his final college season, throwing 26 touchdowns and nine interceptions for the school.
Kizer jumps into a draft field that doesn't have a defined top quarterback prospect yet, with North Carolina QB Mitch Trubisky and Clemson QB Deshaun Watson widely considered to be among the top prospects at the position.
A variety of mock drafts suggest that Kizer will be a top-10 pick, and the Bears have scouted him extensively, with G.M. Ryan Pace even making the trip to South Bend earlier this year to take in a Fighting Irish game against the Miami Hurricanes.
If the NFL season ended today, the Bears would have the fourth overall pick in the draft, picking behind the Cleveland Browns, San Francisco 49'ers, ,and Jacksonville Jaguars. Out of that group, the Browns and 49'ers will almost certainly take a look at quarterbacks, but players like Myles Garrett and Reuben Foster could prove too enticing to pass up in those spots.