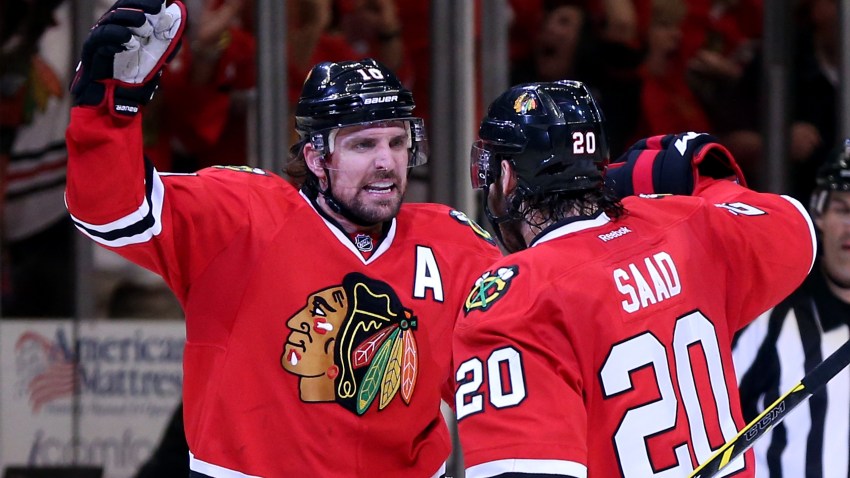 The Chicago Blackhawks will be well-represented at the NHL All-Star Game in Columbus on January 25, and on Friday we found out what the players will be wearing when they hit the ice at Nationwide Arena.
For your viewing pleasure, the NHL's All-Star jerseys:
Upon first look, there are two things that stick out about those jerseys. The first is that we weren't aware that the league had entered into a sponsorship agreement with Xbox. The second is a simple question: why couldn't the league have gone with red and blue jerseys, considering that the Blue Jackets are hosting the game?
Having both teams wear jerseys with color in them isn't something that happens often in the NHL, but when it does, it's always cool. The 2014 Winter Classic between the Toronto Maple Leafs and Detroit Red Wings was a great example. Blue vs. red on the ice was a really cool look and added something to the game. The NHL probably missed an opportunity here.
Anyway, enough of what we think. What are your thoughts on the new jerseys?