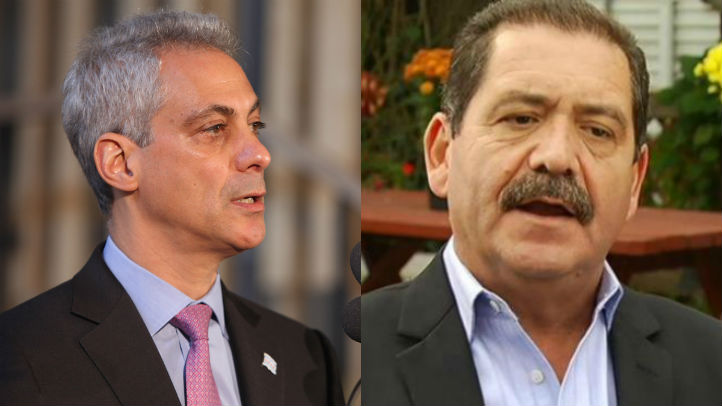 The latest poll numbers show Mayor Rahm Emanuel and challenger Jesus "Chuy" Garcia remain in a dead heat just four weeks away from the runoff election.
Of the 1,020 respondents in the Ogden and Fry poll, about 43.5 percent said they would vote for Emanuel. About 38 percent chose Garcia, and another 18 percent was undecided.
Not much has changed since the last poll a week ago. The mayor gained a few more votes from the 42 percent he had March 2, but his lead is not significant enough to ensure a victory.
Ward Room and Ogden and Fry agree that the way the city's African-American residents vote will be the deciding factor in the election. Of the nine wards with 80 percent or more residents who are African-American, about 40 percent of poll respondents cast their support for Emanuel and 33 percent for Garcia.
The poll was conducted on March 7.