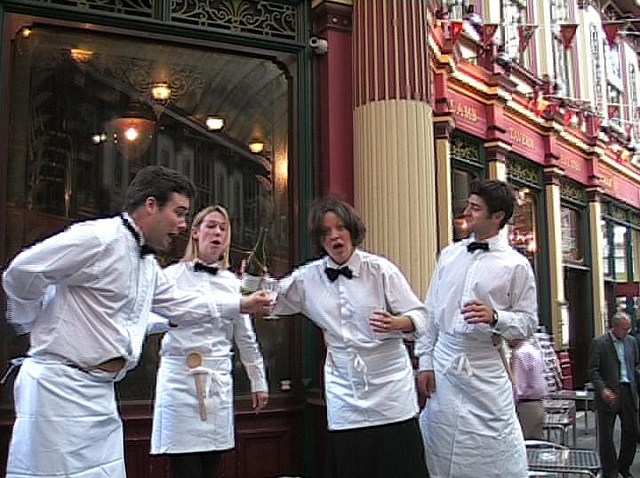 Despite all the ways that technology is supposed to isolate us, it sure seems to be finding more and more ways to connect us these days, and that's thanks in part to folks like Orland Park's Len Kazmierczak.

Kazmierczak has just launched barandwaitstaff.com, a free site he intends to "help the bar and restaurant industry" with. He sent Inc. Well an email to let us know about it and why he started it.
"As a small business owner I was looking for staff, but could not afford to continually pay to post job openings," he wrote. "I have created this site [in] hopes it can help people and make a difference to the job seekers as well as the business owner."
There's more of his explanation up on the site, and the gist is this: He's trying to ease frustrations inherent to owning a restaurant and filling staffing needs.
From his page's "about us" section:
Through the use of this website business owners can save time filling staffing requirements, but still select the right candidate and job seekers can look for jobs in the bar and restaurant industry without the burdens of a true job search.
So, yeah. Check it out. Last I checked I'm not running a restaurant but there's a good chance some of you folks are, so give it a shot and run it up the flagpole and see.
David Wolinsky is a freelance writer and a lifelong Chicagoan. In addition to currently serving as an interviewer-writer for Adult Swim, he's also a comedy-writing instructor for Second City. He was the Chicago city editor for The Onion A.V. Club where he provided in-depth daily coverage of this city's bustling arts/entertainment scene for half a decade. When not playing video games for work he's thinking of dashing out to Chicago Diner, Pizano's, or Yummy Yummy. His first career aspirations were to be a game-show host.