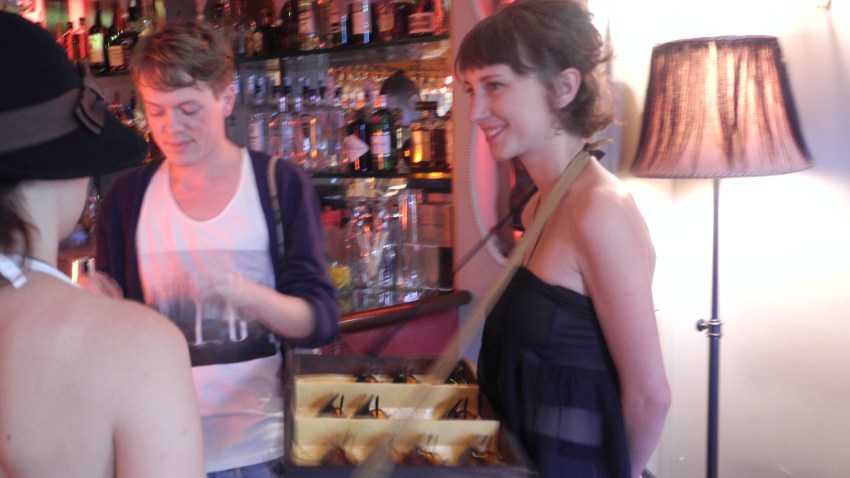 Rep. Tammy Duckworth released a campaign ad Sunday, slamming her opponent, Sen. Mark Kirk, for attacking her record on national security.
Duckworth, an Iraq War veteran who lost both legs piloting a Black Hawk helicopter, went on to work in the Illinois Department of Veterans Affairs and the U.S. Department of Veterans Affairs after her military service. The ad claims Duckworth worked to get veterans jobs and cut homelessness.
"Tammy served this country for 23 years in the Army National Guard and Army Reserve and has made advocating on behalf of her fellow veterans her life's work, with real accomplishments," Duckworth campaign spokesman Matt McGrath said in a statement. "Republican Mark Kirk, on the other hand, has lied repeatedly about his military record and now he and his allies are in the process of trying to swift-boat Tammy's record, even using the same tactics and right-wing contributors."
"Illinois families know Tammy Duckworth has dedicated her life to serving her country, and won't be fooled by Kirk's desperate attacks," he added.
Kirk's campaign responded to the ad Monday, citing Duckworth's workplace retaliation lawsuit that stems from her time as director of the IDVA.
"Exactly the type of ad you run when you have legal troubles, and it also happens to not be true," Kirk campaign spokesman Kevin Artl said in a statement. "The simple fact is Duckworth's record at IDVA under Blagojevich, at the USVA and in Congress demonstrated a pattern of mismanagement, incompetence and politics that cost taxpayers and failed veterans."
According to the Illinois Attorney General's office, the lawsuit against Duckworth has been settled. Nevertheless, the Union County Clerk's office still has the trial on the docket for next month.
Kirk's campaign has repeatedly tried to tie Duckworth to incarcerated former Gov. Rod Blagojevich, who named Duckworth director of the IDVA in 2006.
The congresswoman's new ad serves as a response to anti-Duckworth ads paid for by the Independent Voice for Illinois Super PAC, which were released last week. The political action committee is headed by Kirk's former chief of staff, Eric Elk.
The Super PAC's ads, which include TV and radio spots, claim that Duckworth promised to bring 200,000 Syrian refugees to America. Duckworth's campaign called that claim false, noting that the congresswoman wants to bring 200,000 refugees overall, 100,000 of which would be from Syria.
Duckworth's campaign scoffed at claims that the congresswoman is "wrong on national security," noting that she has pushed to improve the refugee screening process.
"Mark Kirk may have skipped Trump's Republican convention last week, but this shameless bit of fear mongering would have fit right in," McGrath said in a statement. "What's more, it's being funded by the same people who invented 'swift-boating' — and that's exactly what this is. Tammy served this country in uniform for 23 years, and knows what to do to keep Americans safe.
"Kirk, meanwhile, lied about his military record at least 10 times and has shown consistently bad judgment on issues of national security, including his cheerleading for the Iraq invasion — which created the conditions that allowed ISIL to thrive," McGrath added.
The Super PAC's radio ad also faults Duckworth for supporting the Iran Nuclear Deal and voting to close the Guantanamo prison in Cuba.
According to the Chicago Tribune, the Independent Voice for Illinois is spending $51,580 to air 382 advertising spots for cable viewers in Peoria, Rockford and Champaign.
Additionally, Duckworth is spending $36,222 to air 576 spots in the same markets.