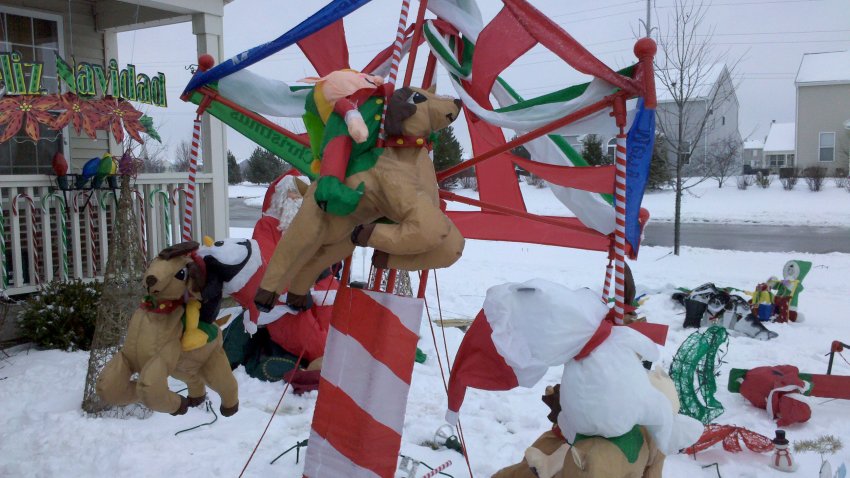 Police think they may have snagged the Grinch who tried to ruin Christmas.

A 17-year-old was arrested on a warrant Monday and charged with two felony counts of criminal damage to property.

Police say Mark A. Menolascino Jr. of the 2800 block of Troon Drive was identified after he was recorded on surveillance video last month trampling outside Christmas decorations and cutting the lights on several homes in the area.

Detectives also received information from eye witnesses.