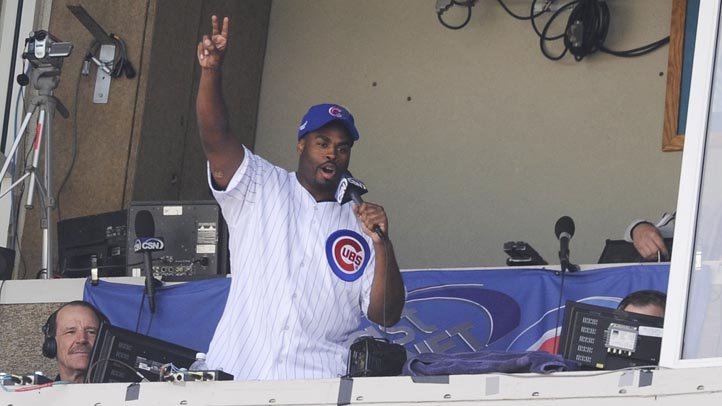 Michael Bush isn't stupid.
The Bears' newest running back knows he has walked into an odd situation. With Matt Forte still in the middle of contract negotiations and Bush the back-up RB, he has to run first-team reps during organized team activities with full-knowledge that he's a second stringer.

Give credit to the fifth-year player. He's handling it like a pro.

"When (Forte) gets here, I mean, to me my role doesn't change, as it was in Oakland," Bush said. "(Forte) is in, he gets tired, he goes out. I come back in or whatever. I'm ready. I just know that when it is my turn, I will be ready."

Though Bush likes getting the first reps, he also knows the offense won't be complete without Forte. This isn't the first time Bush has backed up a star. He played behind Darren McFadden in Oakland. He will get a better idea on his role and how much he'll play when he is working with Forte.

"Nobody has ever brought up Forte's name or wished he was here or anything to make me feel uncomfortable. But me being me, (I think) Forte needs to come on out so we can get it going. But I know he's got to take care of himself and his family as well."
Copyright FREEL - NBC Local Media