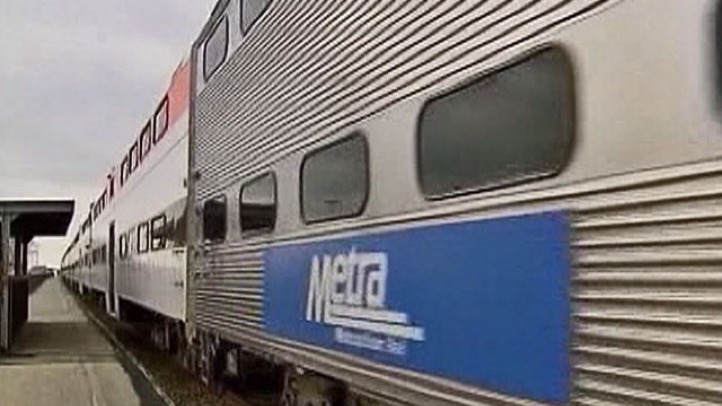 A northwest side man allegedly speaking loudly took a swing at a conductor who asked him to quiet down, police said Friday.

Kenneth C. Pollard, 30, of the 4200 block of West Irving Park was charged with one count of misdemeanor battery stemming from the incident at the 51st Street Hyde Park Metra station.

Metra officials said Pollard was on his cell phone, talking loudly and disturbing passengers on the train.

The conductor asked him several times to quiet down but he instead continued on with his conversation, Metra spokeswoman Meg Reile said. And once the conductor got out at the Hyde Park stop to stand on the platform, Pollard came after him, Reile said.

Police say Pollard struck him in the face and chest with closed fists.

The conductor was able to dodge some of the punches but the two still tussled. Two off-duty police officers aboard the train saw what happened and came to his rescue, Reile said. The off-duty officers helped the conductor restrain Pollard before on-duty police arrived.

"A lot of city employees ride our trains and in this case, it's wonderful that they could come to his assistance," Reile said.

The conductor suffered injuries to his leg and foot, although the injuries appeared to be minor, she said.
Copyright CHIST - SunTimes