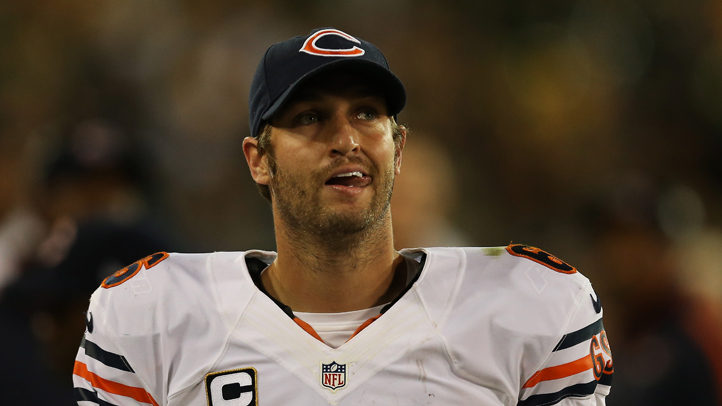 It's been hard to be a Jay Cutler fan this week.

During his awful appearance against Green Bay, he berated and shoved J'Marcus Webb, his left tackle. After several players, including Cutler's teammate D.J. Moore, criticized the quarterback, he admitted he was wrong to push Webb. Furthermore, he has five interceptions to just three touchdowns and a quarterback rating of 58.5.

But ... he does have an adorable baby!

Seriously, this child is smoochable. Pictures of Kristin Cavalleri, Jay's fiancee, with their newborn son Camden will be published in People magazine this week. See one of the pictures here. Go ahead, we'll wait.

Right? That's a cute baby. Cavalleri said Cutler's first reaction to his son was about football.

"He pointed out right away how big his feet are! And his hands were massive — he'll sure be able to hold a football."

Hopefully, little Camden won't be pushing around the other babies at playdates.


Copyright FREEL - NBC Local Media