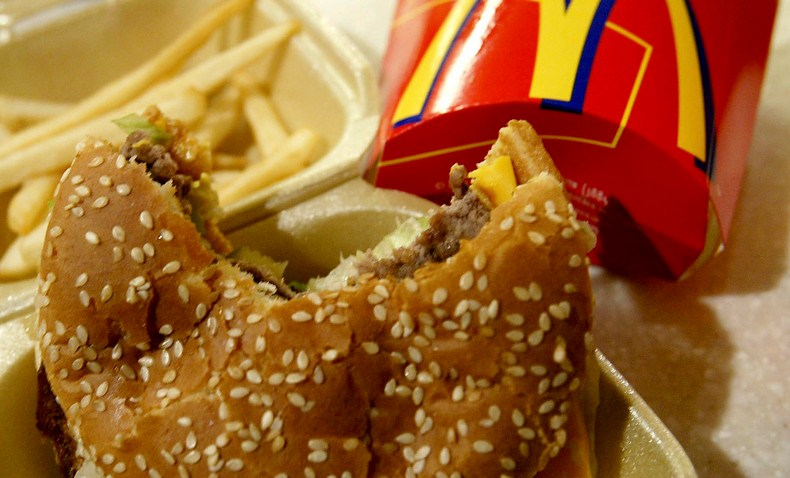 McDonald's has asked for Chicagoans to help create "the ultimate Chicagoland burger."
The Oak Brook-based food chain began a contest Monday where burger enthusiasts and foodies can submit their "dream burger" for a chance to have their creation added to menus at Chicago-area McDonald's restaurants.
Customers can build custom burgers via burgerbuildoff.com to put it up for online voting. The public will vote for their favorite burgers and the top 10 entries will move on to the final round, where a panel of judges will pick the top two recipes.
The recipes will be rated based on taste, creativity, visual presentation, product name and overall consumer appeal.
The top two burgers will then be added to menu boards at local restaurants and the burger that is purchased most will be dubbed the Chicago Burger Build Off Champion. The creator of the burger will also win a check for $5,000 and a trip for four to Universal Orlando Resort.
McDonald's said the competition was created to help design a burger that is "distinctively Chicago—reflecting the city's rich food heritage."
"Throughout our history, McDonald's has built all kinds of legendary burgers," Edward Schmitt, Jr, president of MOCNI and a McDonald's restaurant owner/operator, said in a statement. "Chicago is home to some of the world's most delicious and celebrated foods, so we are excited to give our customers a chance to help create a burger that is as big and bold as our great city."
Customers have until Aug. 23 to submit their creations online.