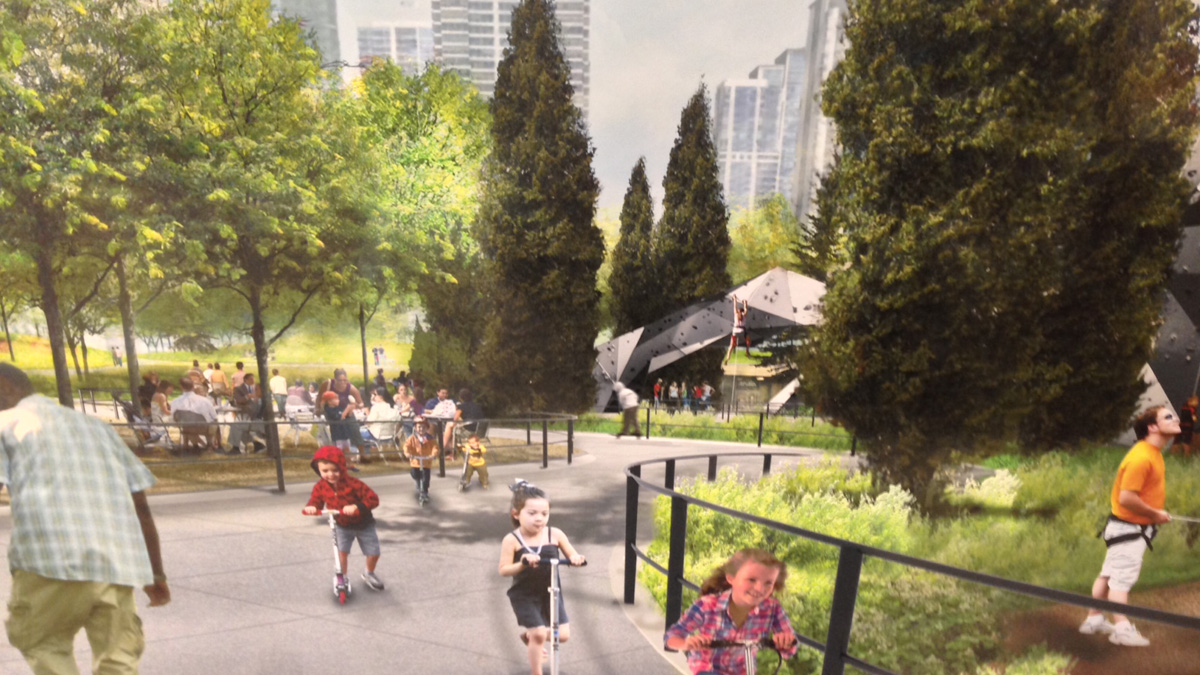 Former Mayor Richard Daley offered in inside look at Maggie Daley Park Monday.

The space in Grant Park is still under construction, and is dedicated to Daley's late wife who lost her nine-year battle with metastatic breast cancer on Thanksgiving Day in 2011.

Daley led an Ideas Week tour of what will be Chicago's newest park and offered NBC 5 exclusive access.

The park will encompass 20 acres between Columbus and Lake Shore Drive just East of Millennium Park on top of the East Monroe Parking garage.

The park features a unique design that includes a climbing wall and ribbon of ice for skaters in the winter and more than 1,000 trees will be planted.

"We are going to diversify the species here so that if any one of the trees comes down with a disease, our whole urban forest won't be wiped out in one fell swoop," Park District CEO Michael Kelly said.

When asked if there was one aspect of the park Maggie would have wanted, Daley said it was simple.

"As long as the people enjoy it, the families enjoy it, that was it. The enjoyment of it," Daley said.
The park is expected to open in Fall 2014.