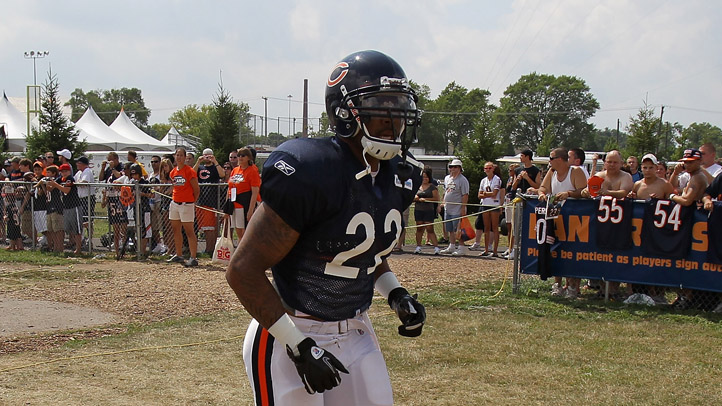 Despite the sunshine and rainbows that have emerged because of the Bears actually practicing football next week, there is one dark spot. Pro Bowl running back Matt Forte will not attend voluntary workouts because he still doesn't have a contract or a signed tender.

It will be hard for the Bears to feel like a complete team without him there, but he's far from the only superstar from around the NFL to miss voluntary workouts.

The person whose absence will most strongly be felt at voluntary workouts is Drew Brees. He is reportedly $5 million apart from a long-term deal with the New Orleans Saints. Considering Saints owner Tom Benson is busy buying the New Orleans Hornets and figuring out what to do after the bounty scandal, it's unlikely a deal will happen in time for the workouts. Instead of working with their star quarterback, Saints receivers will have to practice with back-up quarterback Chase Daniel.

Two marquee receivers who were franchise tagged also won't make their team's voluntary workouts. Dwayne Bowe, who led the league in reception touchdowns in 2010, isn't expected to report to Kansas City's workout. Same thing goes for New England's Wes Welker. Ray Rice, Baltimore's star running back, won't be at practices either.

Just like in Chicago, the franchise tag is being used as a band-aid. Teams around the league use them to hold onto their top players and use the tag for more negotiating time. Though a holdout could happen in the distance, the Bears and Forte still do have time to come to a long-term deal before any damage is done to the team.

So don't worry, Bears fans! Forte's absence isn't ideal, but will hardly put the Bears behind other teams in the league.
Copyright FREEL - NBC Local Media