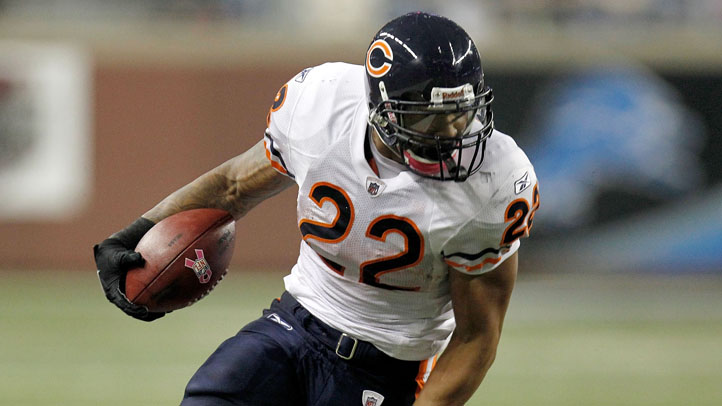 Matt Forte's absence from the Bears' off-season workouts while working on a long-term contract with the team has kept the Pro Bowl running back out of the public eye. To clear up any misconceptions about what he wants from the Bears, Forte went on NFL Network Wednesday night.

Though he wants his pay to reflect his value, he isn't demanding to be the best paid back in the league.
"I just want to be given a contract where I rank among some of the top running backs," Forte said. "Not the top paid or anything like that. I just want to be recognized as one of the best."

Statistically, it's tough to tell if Forte ranks among the best because he missed four games last season. However, his 83.1 rushing yards per game has ranked eighth in the league, and he adds 40.8 per game in receptions. Only Ray Rice from Baltimore -- who is also in search of a long-term contract -- averaged more all-purpose yards than Forte. The key thing that Forte has given the Bears is versatility.
But what's holding up the discussions is not what Forte has already done. The Bears know he has given them 123.9 yards per game.
What they are worried about is how his health will hold up. There are many cautionary tales of running backs who were given big contracts, then either were injured (see Eddie George and LaDainian Tomlinson) or didn't continue to produce at the same levels (see Chris Johnson and DeAngelo Williams).
At some point, both sides will need to make a leap of faith or Forte won't play in Chicago for any longer than his franchise tag calls for. The Bears will have to believe Forte will continue to be of value, and Forte will have to accept a number that's probably smaller than the one he wants.
Copyright FREEL - NBC Local Media