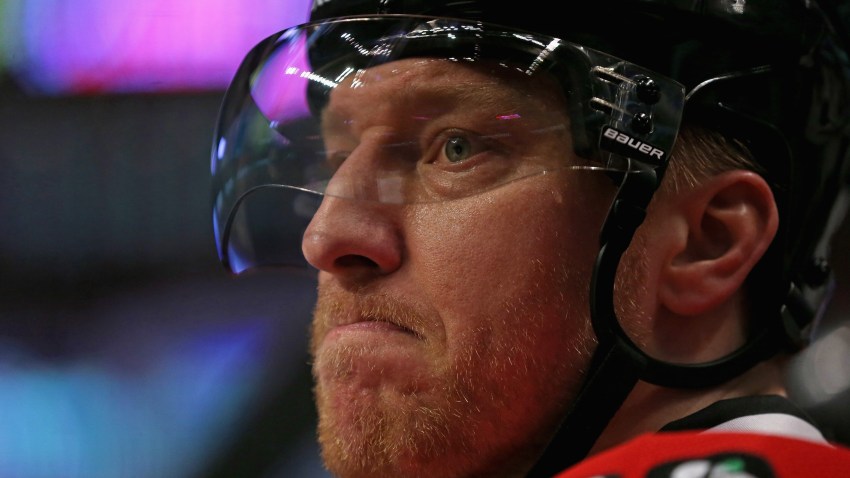 The Los Angeles Kings have won seven games in a row, but the Chicago Blackhawks will likely be without one of their best players as they look to end that winning streak.
That's because winger Marian Hossa, who suffered a lower body injury in Friday's loss to the Minnesota Wild, will likely sit out Monday's game at the United Center.
Hossa missed the Hawks' practice on Sunday and did not participate in the morning skate on Monday, meaning that he should be out of the mix for the matchup between two of the best teams in the Western Conference.
Blackhawks head coach Joel Quenneville did say that he's "hopeful" that Hossa will be back for Wednesday's game against the St. Louis Blues, meaning that the injury isn't a serious one.
With Hossa out of the lineup, Quenneville has shaken up lines in a big way. Artemi Panarin ascends to the top line to skate with Jonathan Toews, and Ryan Garbutt will skate in Hossa's spot on the right wing of that line.