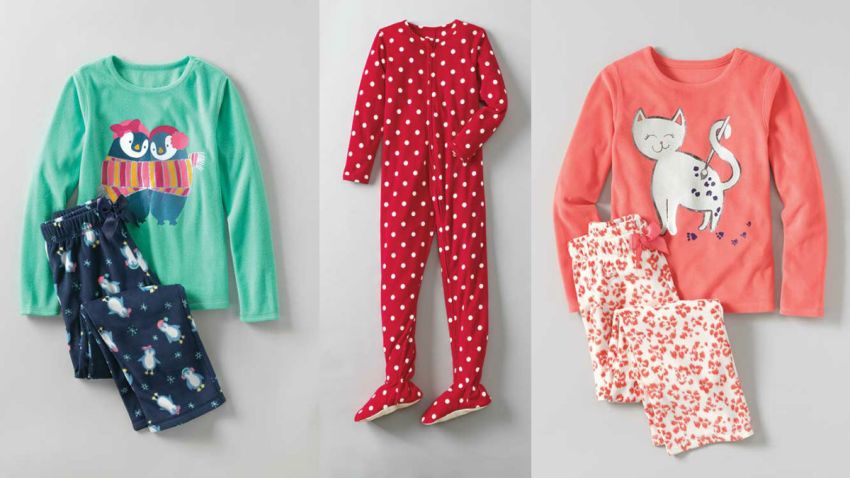 The clothing retailer Lands' End issued a recall for several styles of children's pajamas after a test showed they posed an unreasonable risk of catching on fire.
The Dodgeville, Wisc., company recalled 25 potentially affected pajama styles that were purchased between January 2014 and February 2015.
The pajamas were only sold online and through the Lands' End Kids catalog and were not available in stores. Lands' End will reach out to all customers directly and will credit their full purchase as well as issue a $15 Lands' End gift card, the company said in a statement.
Lands' End asks customers who purchased the pajamas to stop wearing them immediately and return them to the company, which will provide a prepaid U.S. Postal Service label.
According to Lands' End, the pajamas passed the initial safety tests. The flammability issue was discovered by the U.S. Consumer Product Safety Commission, who tested one of the sleepwear styles after it was already available for purchase and determined it did not meet federal flammability standards for children's sleepwear. Lands' End then recalled 25 styles that were purchased from the same vendor.
The pajamas were imported from China, according to Lands' End. The clothing company did not buy any other products from the vendor in question.
For more information on the recall, click here.