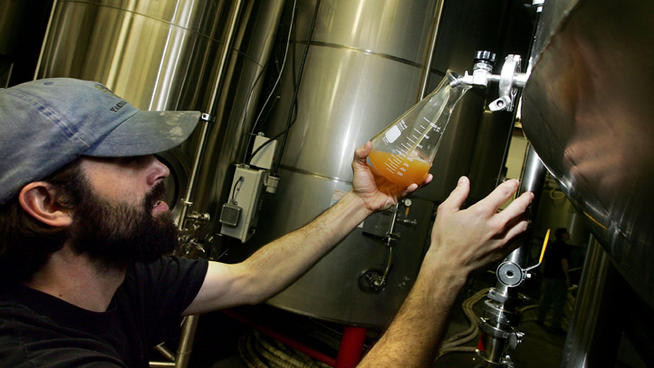 Local suds lovers are crying tears of joy into their beer over news that a Lagunitas brewery is officially coming to Chicago.
Lagunitas owner Tony Magee announced Tuesday that he officially signed the lease this week for the brewery, which will be located at the former Ryerson steel plant at 18th and Rockwell streets, according to the Chicago Tribune.
The brewery isn't scheduled to open until October 2013, but Magee is planning to open a taproom in November featuring beer brewed at his California location. Magee told the Tribune that guests will get to see the brewery being built around them.
Lagunitas is one of the fastest-growing craft breweries in the country and is known for its tongue-in-cheek packaging on its bottles.