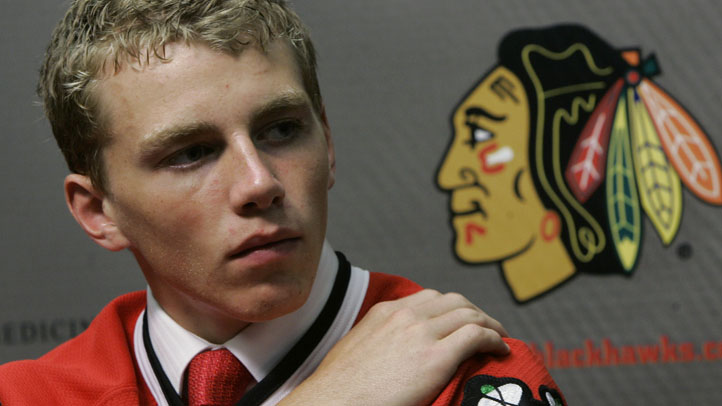 The following release from the Hawks:
The Blackhawks released the following statement regarding forward Patrick Kane:
Blackhawks head team physician Dr. Michael Terry:

"Patrick Kane sustained a left wrist injury which came to light recently during his off-season training. He will undergo surgery on Tuesday to repair a scaphoid fracture. We anticipate a full recovery in 6-8 weeks and in time for training camp. We do not anticipate any long-term issues."
Well, big kudos to John Jaeckel who had this a couple days ago. I made light of it, I was wrong, it happens. I'm sure everyone will line up to call me an idiot, which has been happening since high school, and that's fine. Wasn't the point of that entry, but whatever.
Anyway, this isn't that big of a deal. Eight weeks would have him back for training camp as it is. The only downside is that Kaner will miss two months of offseason training, but from all looks and appearances he's already done his fair share, and should come into camp in exquisite shape. If there's any other concern is that wrist injuries can linger and not always heal properly in timely fashion. But sometimes they do. This is pretty much when you'd want this sort of thing to happen.
The one question would be why it took so long to figure out. When did he actually break this bone? When did they find out? Did his workouts over the summer make it worse? Did he not notice? From Jaeckel, he's been experiencing numbness for a little time. But if that was only recently and he hadn't noticed any discomfort, then this is what happens. Those could be important questions if it wasn't July. But it is, and not much should be affected.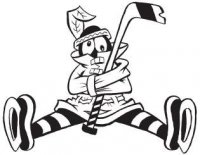 Sam Fels is the proprietor of The Committed Indian, an unofficial program for the Blackhawks. You may have seen him hocking the magazine outside the United Center at Gate 3. The program is also available for purchase online. Fels is a lifelong 'Hawks fan and he also writes for Second City Hockey .
Copyright FREEL - NBC Local Media