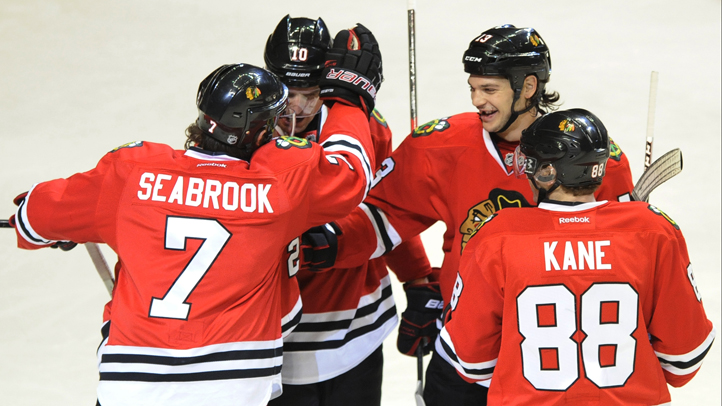 Somewhere around the Oilers' fifth or sixth goal on Saturday, there was a movement on Twitter to cancel the Hawks' excursion in Vegas. I admit I was wrongly part of this. But when your Saturday night kicks off with a drubbing from Edmonton, emotions tend to run a little higher than the brains.
It's easy to understand why fans would have a hard time reconciling the players getting two days to gallivant around Sin City after not showing up for two games in a row. To some, it seems like a reward for a job not done, and on that level you can see it. But that's not how modern sports works. We all remember last year when they went and then got beat in San Jose, and after they returned home the first thing a few of them talked about was Vegas. That rankled.
As my compatriots at The Fifth Feather point out, no matter where the Hawks are, it's not as if they're being squired in the Gulag. They stay at five-star hotels wherever they are, and when not at practice or meetings they get to go out and eat at restaurants and clubs that you and I wouldn't be let into. It's the nature of the modern athlete. So the option of making them suffer isn't really on the table. Whether it was San Jose, San Francisco, Vegas or staying in Edmonton, these guys weren't going to feel like prisoners.
Another thing to consider is it probably isn't a good idea to have guys stewing over a bad weekend for three days. You've had bad days at work. Probably bad weeks. What doesn't help? Carrying over that bad taste into the next day or next week. You know it's better to come home, pour yourself a whiskey and repeatedly tell yourself the day's over and it's best to forget it now. So what if the Hawks are using actual mind-erasers to do so.
As the Feather said, most of this stems from jealousy. I've been to Vegas, and I love it, but I can't experience what they'll have out there. I'd like to, but I don't have the 401k. So you combine that with fans feelings after two bad losses, and it morphs into this "Ditka would have run dem 'til dey puke" attitude that this town is all too quick to return to for anything. But it won't matter. And I doubt the two days will have anything to do with what happens on the ice Wednesday in San Jose.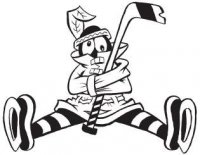 Sam Fels is the proprietor of The Committed Indian, an unofficial program for the Blackhawks. You may have seen him hocking the magazine outside the United Center at Gate 3. The program is also available for purchase online. Fels is a lifelong 'Hawks fan and he also writes for Second City Hockey .