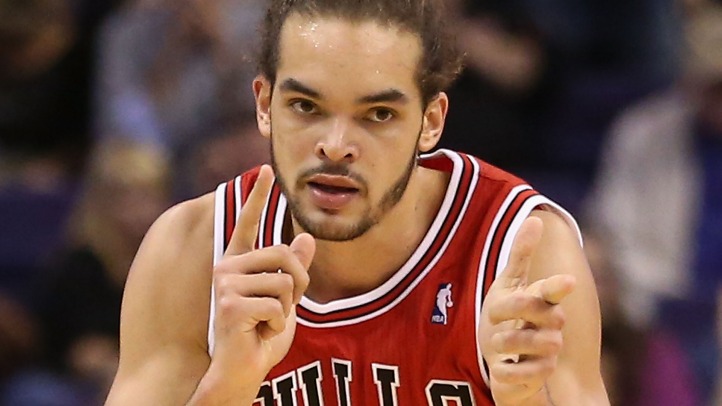 In Game 3 of the 2012 NBA Playoffs against the Sixers – two games after losing Derrick Rose to a torn ACL – Joakim Noah went down with a badly sprained ankle in Philadelphia and the crowd in the Wachovia Center actually cheered.
Philly fans aren't exactly known for showing a lot of couth during professional sporting events, and Noah used his last game at the Wachovia Center as motivation for his play on Wednesday night as he scored 21 points, grabbed seven rebounds, dished out five assists and blocked three shots in the game.
"I've been thinking about [Game 3] all summer," Noah told CSN Chicago after the game. "I just couldn't wait to come back here. I just felt like when I went down last year, just people cheering and stuff. I just felt like that was a little disrespectful and it was definitely motivating for me to work even harder in the summer. I'm going to do it for the rest of my career, every time I come back."
Noah has been playing at an All-Star level this season and like any athlete worth their salt, they take grudges (real or imagined) and use them as motivation to raise their level of play. The Bulls are 2-0 this season against the Sixers and Noah played well in their first game on Dec. 1, as well.
He scored 12 points, grabbed 13 rebounds and had seven assists in that Saturday night showdown. So if these are the kinds of performances we can expect out of Joakim whenever Chicago goes up against Philadelphia, then the Sixers are in for a lot of trouble.
Follow "Outside Shot" on Twitter (@Outside_Shot) for more Bulls news and information.