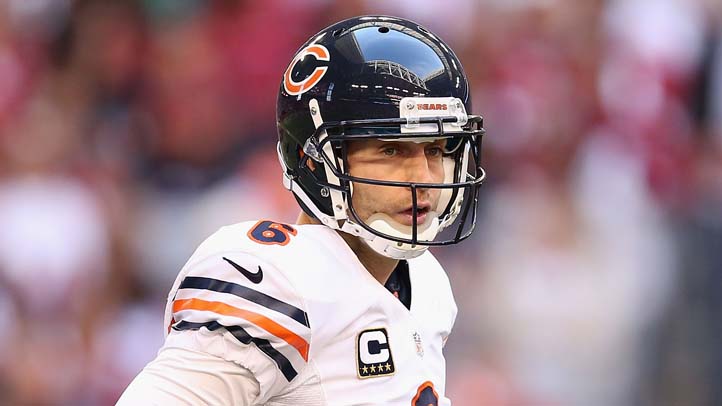 According to a report on Forbes, Jay Cutler is among the least-liked athletes in all of sports. Why not embrace it?
Cutler is only behind Lance Armstrong, who doped on the way to Tour de France titles and then lied about doping; Manti Te'o, who may have lied about a girlfriend dying of cancer; and Tiger Woods, whose adultery became very public.
The Forbes report says Cutler is viewed as standoffish, and he has only a 21 percent approval rate. Cutler is less-liked than Michael Vick, who was convicted of dog fighting, and Alex Rodriguez, who is a New York Yankee.
Cutler's continued bad reputation comes after a year of more openness from the Bears' quarterback. He has a weekly radio show during the season, and he and his fiancee Kristin Cavalleri have shared pictures of their infant soon. It doesn't seem like much, but it's much more open than Cutler has been since he's been in Chicago.
So at this point, Cutler should embrace his lack of appeal and turn into a pro wrestling-style heel. Wear all black to press conferences and punctuate every response with an evil laugh. Keep a folding chair in hand just in case a Packer walks by. When he's sacked, stand on Gabe Carimi's shoulders and throw a flying elbow at Ndamukong Suh.
He may as well embrace the reputation, because it doesn't look like it's going to change.
Copyright FREEL - NBC Local Media