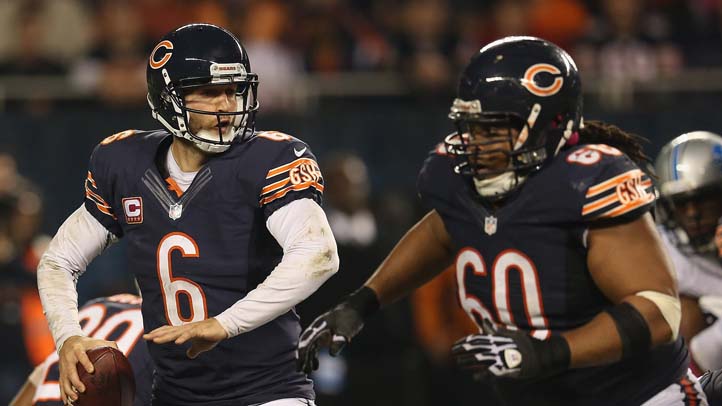 Jay Cutler recently found that when dealing with the offensive line, he should take care of them, but not be nice. While on Showtime's "Inside the NFL," Cutler talked with host Cris Collinsworth and Phil Simms about how he takes care of his offensive linemen.

"Suits, watches, first-class airline tickets. I've taken care of them," Cutler said.

Those are pretty good incentives for the line to perform. Think of the size of offensive linemen. They can't just buy suits off the rack. Same thing for first-class tickets. Do you want to be stuck next to Gabe Carimi in coach on a trip across the country? You aren't going to win that arm rest.

Cutler also talked about how the line is working hard and how sometimes it's better just to yell at them.

"The group I have right now, they're working hard. It's a good group. Each and every day, they're trying to get better. Last week, I think I was too nice to them. About halfway through the game I told them, I can't be nice to you if you're going to play like this. I'm going to have to go back to being mean. And [Roberto] Garza said, 'Just yell at us. We'll play better that way.' They're trying.'"

They did improve as the game went on. Cutler was sacked twice in the first half, and once in the first series of the second half. He took a lot of flak for ripping J'Marcus Webb on the sidelines, but if it works -- and gets Webb a new watch -- then stick with it.
Copyright FREEL - NBC Local Media