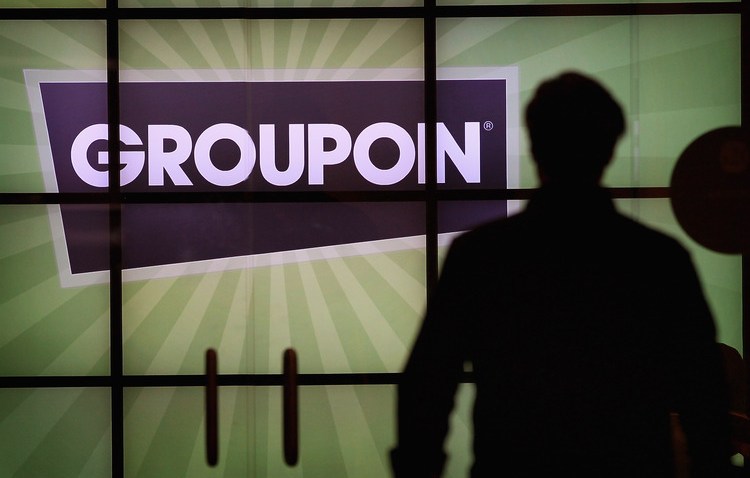 A while back, Sony's slogan for the PlayStation 3 was "it only does everything." (It's now "long live play.") And while Sony has moved on from the notion that they can do everything, it seems that Groupon is taking that idea and running with it.
Hard.
There was a time when Groupon's dabbling in real estate seemed unusual, but these days such expansions are commonplace. This week headlines are bursting with information on how Andrew Mason's company is branching out further and further.
First up is Groupon Reserve, which Time reports is entering its fourth city, Los Angeles, after launching in New York last fall. This service isn't in Chicago yet, so here's how it works if you haven't heard of it: It exclusively offers coupons on luxury offerings like tasting menus and meals at fancy schmancy restaurants. This might sound counterintuitive -- do rich people really care about saving money? -- but according to a report by the Nielsen Company, more affluent people use coupons far more often than those who are less financially blessed.
Next is a report that Groupon is "evolving into an online travel agency in Europe." This isn't a total shock, since Groupon has worked with Expedia in the US to offer hotel deals, but the trend now seems to be that Groupon will try everything it can everywhere it can as research, and then rein in its focus in different regions. But for France and Germany? It seems that Groupon is going full steam ahead on becoming a travel agency, according to tnooz.com, a site dedicated to technology and travel.
Is it possible there will come a time when people won't even remember Groupon used to do daily deals on karate lessons and pork shopping sprees?
In the more of the same department, Groupon has snatched up yet another company. This time it's FeeFighters, a company we did a spotlight on last summer for being a snazzy credit card comparison shopping tool for businesses. Its applications for Groupon are clear, and it's cool to see Mason's company absorb another Chicago business for a change.
Groupon's stock is at $16.89.
David Wolinsky is a freelance writer and a lifelong Chicagoan. In addition to currently serving as an interviewer-writer for Adult Swim, he's also a columnist for EGM. He was the Chicago city editor for The Onion A.V. Club where he provided in-depth daily coverage of this city's bustling arts/entertainment scene for half a decade. When not playing video games for work he's thinking of dashing out to Chicago Diner, Pizano's, or Yummy Yummy. His first career aspirations were to be a game-show host.