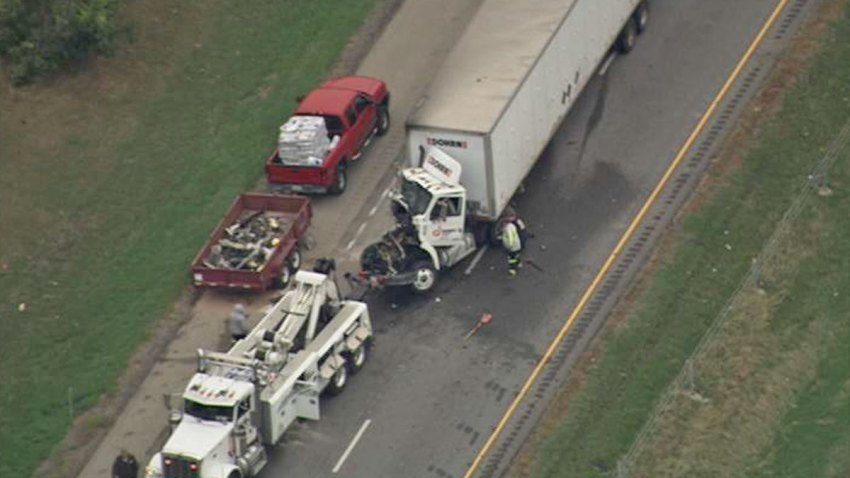 All southbound lanes of Interstate 55 at US Route 6 were closed for about an hour Wednesday morning after a crash involving three tractor-trailers and four passenger vehicles, authorities said.

Illinois State Police said traffic came to a stop in a construction zone in Channahon just north of Bluff Road, causing a chain reaction crash.

Three people were transported to area hospitals after the 6:45 a.m. crash, Illinois State Police Trooper DeAnn Falat said in a statement. Their injuries were not life-threatening.

From NBC Chicago's helicopter, heavily-damaged tractor trailers were seen on the roadway with wreckage strewn about.

The names of those involved in the crash were not released, and ISP said the crash remained under investigation late Wednesday morning.