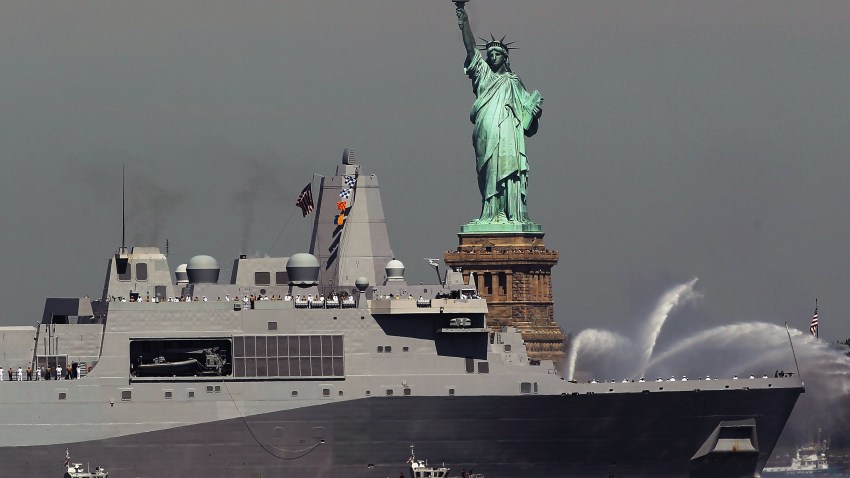 Rep. Joe Walsh is in the habit of accusing President Obama of "spending money like a drunken sailor." It is a line others have used about the president. Robert Costa, a writer for the National Review, criticized Osama's "drunken sailor" budget.

It's also unfair. I've drunk with sailors, and they don't spend much money. A few years ago, I had a chance to ride on the Joseph L. Block as it traveled from East Chicago, Ind., to Escanaba, Mich., to pick up taconite for the ArcelorMittal steel plant. As soon as we got to Escanaba, a sailor named John invited me to go to Hereford and Hops, a craft beer bar.
We sat in that bar for a good four hours, and didn't spend more than $20. (John might have spent a little more, because at one point, he disappeared to smoke a joint with his local connection.) Sailors probably spend less money than most occupations, because they spend almost all their time out on the water, where they can't buy anything. On the boat, the food is free and the beds are free.

The sailors who spend money are foreign sailors, shopping for American clothes and electronic goods. But even they probably spend less money than they should. I once went shopping in South Chicago with a Latvian sailor who was looking for "new Nikes" (he pronounced the brand as one syllable) to take home to his wife in Riga. We went into a shoe boutique on South Chicago Avenue, where a table full of athletic shoes caught his eye. They all bore the familiar swoosh, but it was backwards. And the shoes were made in China. That didn't matter to the sailor. What mattered was that they cost $25. He bought two pairs.

So if Joe Walsh is seeking a simile for Obama's profligacy, he should look elsewhere. Walsh once spent over $300,000 on an Evanston condo. Bill Brady, his party's nominee for governor in 2010, owns a Porsche and a Florida vacation how. How about…spending money like a Republican politician!
Buy this book! Ward Room blogger Edward McClelland's book, Young Mr. Obama: Chicago and the Making of a Black President , is available Amazon. Young Mr. Obama includes reporting on President Obama's earliest days in the Windy City, covering how a presumptuous young man transformed himself into presidential material. Buy it now!