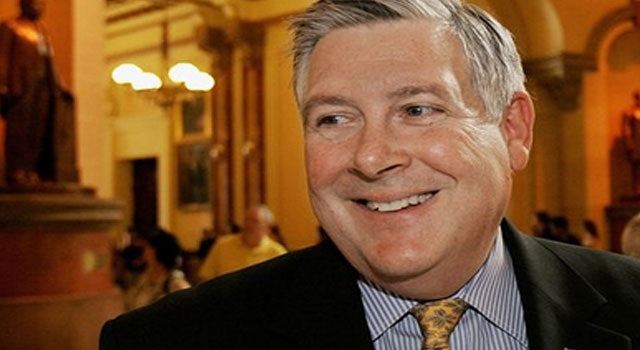 Illinois state Sen. Kirk Dillard confirmed Thursday he's preparing to make another run for Illinois governor.

The Hinsdale Republican's name has often been mentioned as a top candidate for the 2014 race. He narrowly lost the 2010 gubernatorial primary to Republican Sen. Bill Brady.

Dillard told WIND-AM in Chicago that he's more committed to the race now and that he has a proven track record and statewide recognition from his work with previous Republican governors.

He worked as chief of staff to former Gov. Jim Edgar and as legislative director for former Gov. Jim Thompson.

Dillard won re-election in his suburban Chicago district Tuesday.

Other potential Republicans include Illinois Treasurer Dan Rutherford, Sen. Bill Brady, Rep. Aaron Schock and businessman Bruce Rauner.

On the Democratic side, Gov. Pat Quinn said he's in. And former White House Chief of Staff Bill Daley hasn't ruled out a run. Illinois Attorney General Lisa Madigan's name has also been tossed around, but she's not offered any confirmation of her plans. Madigan is the daughter of Illinois House Speaker Michael Madigan.

Quinn first took the governor's seat after former Gov. Rod Blagojevich was removed in 2009. Voters narrowly elected him the following year against State Comptroller Daniel Hynes.

The Associated Press contributed to this report.