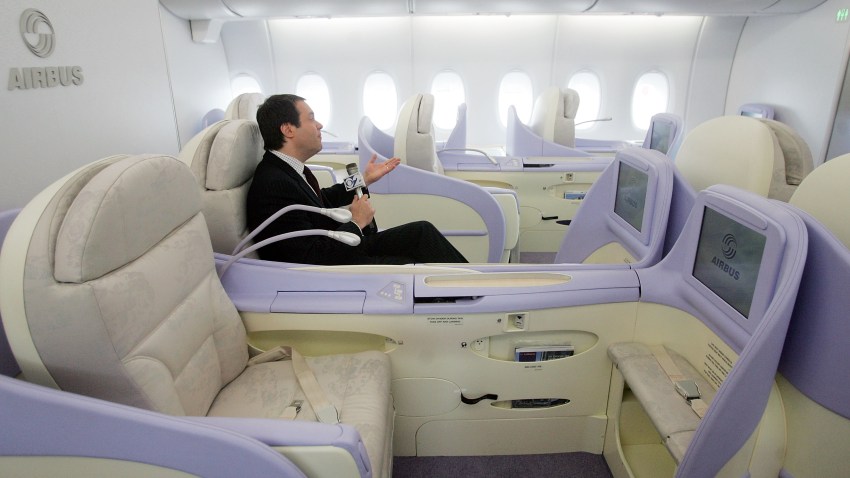 Most companies work hard and spend plenty to attract customers. Having a strong marketing and PR effort is great, but some businesses forget to deliver the "wow!" experience to those customers who respond to the sizzling campaign and decide to give them a try.

Paying attention to the details keeps customers loyal and positively buzzing.

This post was inspired by a recent trip to South Africa that was chock-full of positive experiences thanks to an airline that was completely on the ball (20+ hours in transit equals time to ponder). Business travel, while rewarding, can be a bit arduous and expensive; so when you find companies that can anticipate your needs or lift your spirits with a little brevity it makes you appreciative and loyal.
Positive word of mouth is priceless -- and can be earned with something as simple as a kind word. Below are a few examples that may spark a few ideas for your own business (whether you do tourism or not):
Don't be afraid to have a little fun. While nestled in my comfy seat on South African Air, I was in the midst of jammin' out to my iTunes travel mix; my flight attendant noticed and stopped to do a little dance with me. That, plus the "edu-taining" safety instruction cartoon starring a hilarious Dilbert-like character totally started my trip off right.
Anticipate your client's needs. After coming in from a long travel day -- Ulusaba lodge in South Africa (owned by Virgin's Richard Branson) had bath salts and scrub ready for some serious pre-safari tub time, and to help gentlemen tidy up for dinner, oft-forgotten shaving cream. Remember that 20 plus-hour journey I mentioned? That can wreak havoc on the skin. Imagine my delight when I went into the bathroom of South African Air to find face wash, toner, moisturizer, and face clothes.
Always think of positive ways to communicate. When my seatmate left during our layover, I jumped at the chance to claim her seat with my travel paraphernalia. The South African Airlines attendant glided over and purred, "When you lose one seat partner, we make sure you have another friend to enjoy." What a polite way of telling me to get my stuff out the seat because someone else was coming!
Find a way to make it happen (give your people the power to problem solve). On an American Airlines first class flight from Tokyo to Chicago – I was up for a big project and needed to exit the plane to return a critical email that had come through right before I boarded. The airport's security rules did not allow me to exit the plane once I boarded, and the Wi-Fi signal did not reach the plane, so the flight attendant negotiated a compromise and personally escorted me off the plane so I could catch the wireless signal and send my email.

Business is personal. I earned myself an "owie" on the back of my leg running down the stairs of a boat, and asked one of the staffers at the regal Cape Grace Hotel in Cape Town for a band-aid. Not only did she also bring disinfectant, but she patched me up herself! Add that to the Cape Grace's team members always cheerily speaking and addressing me by name resulted in my stay being the perfect mix of haute and homey.
Jetta Bates-Vasilatos is founder of Twist Communications and a life stylist with 10+ years of award-winning consumer engagement/strategic planning experience for luxury and global brands like BMW and Coca-Cola. She also serves as an on-air correspondent and writer with a focus on luxury and experiential tourism, lifestyle, sustainability, and personal finance (how to be chic yet savvy). Jetta has appeared on stations such as WCIU-TV, KBS-TV(Korea), ABC-7, CLTV and KBC-TV (Kenya), writes for national print publications such as Essence, Recommend, Ebony and HomeStyle Design and is the host of the Jettasetting segment on WVON radio.
Visit her website jettasetting.com, find realtime tips on her Facebook page, or follow her on Twitter: @jettaset.