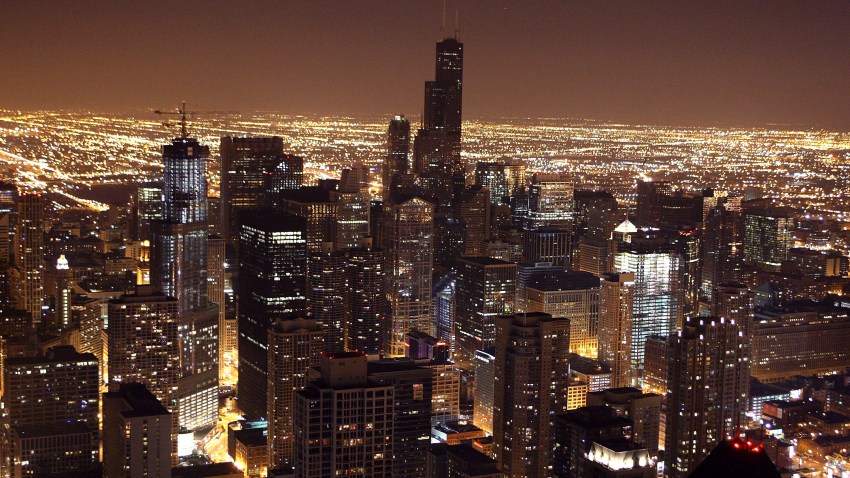 We may not look a day over 174, but Chicago is set to celebrate its 175th birthday on Sunday.

If you're up for celebrating, there's several ways to get in the spirit this weekend and beyond.
The Chicago History Museum hosts the official birthday party on March 4 beginning at 12 p.m. Birthday cake will be provided. At 3:30 pm, the museum hosts a panel discussion with the Chicago Tribune's Rick Kogan, Alderman Ed Burke, Chicago Sun-Times columnist Laura Washington and Northwestern University professor Bill Savage.
Rockit Ranch Productions celebrates Chicago's birthday with a bash at Rockit Bar & Grill on March 3rd from 8-10 p.m. Expect Chicago-themed bites and cocktails and live music. Tickets are $20 and benefit the Chicago Food Depository. The party also celebrates the three-year anniversary of CEO Billy Dec's Chicago blog.
The artistic community gets in on the celebration with an exhibition at Expo 72 (72 E. Randolph St). The "Pulled, Pressed & Printed, Chicago and The Flag and Seal Revisited" exhibition features artworks that riff on the Chicago flag and seal, whether it's etched, engraved or screen-printed. It runs March 2 - April 30 and admission is free.
A Voices of Chicago concert will be held each night March 2-5th at Mayne Stage. The concert, featuuring some of the city's top vocalists, pays homage to the musical styles that defined Chicago over the past couple centuries, from Dinah Washington and Koko Taylor to Nat King Cole and Mel Torme. Tickets $30-$38.
The city has also reached out to notable Chicagoans to list their Top 5 Ways to Love the City, and on Friday, plans to release a guide of ways to enjoy the city, including events, festivals, promotions, and fun facts.