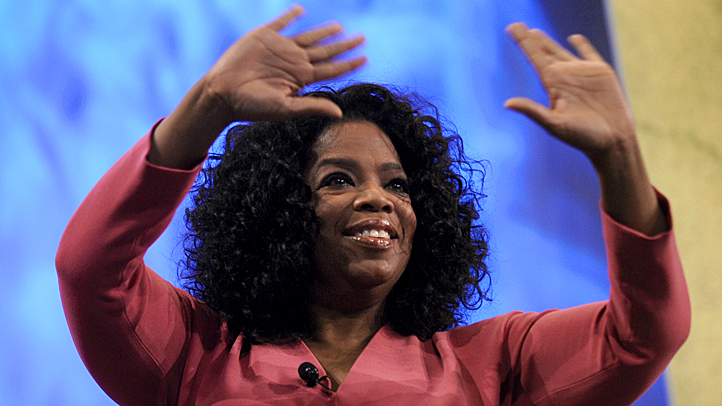 Nothing exists in a vacuum. When Rosie O'Donnell announced on March 6 that she intended to move "The Rosie Show" to the comedian's home state of New York, Oprah Winfrey, whose network runs O'Donnell's show, responded a week later by canceling her show, citing low ratings.

As March continues to unfold, more ripples from these moves are reaching out further, with Winfrey cutting some of her network's staff in her continued commitment to keep the studio open no matter what.
Well, the Chicago Tribune is reporting that others are feeling the pinch from when Oprah and now Rosie exited the airwaves, namely restaurateurs in the West Loop neighborhood. Michael Martin, the owner of Le Peep, told the Tribune:
"When Oprah closed, it was a huge impact on our day-to-day revenue. Oprah taped about three days a week and two shows a day, which bought 700 extra people to the neighborhood three times a week. She's definitely missed. …She was nice enough to supply us with a replacement, but ... [O'Donnell] wasn't as big of a draw audience-wise."

Well, yeah. But Rosie's show changed formats earlier this year anyway, eliminating the need for a live audience.
Truly, it's clear who's getting hurt the most here: Oprah. Here's hoping that underdog can keep things afloat and succeed in business someday.
David Wolinsky is a freelance writer and a lifelong Chicagoan. In addition to currently serving as an interviewer-writer for Adult Swim, he's also a columnist for EGM. He was the Chicago city editor for The Onion A.V. Club where he provided in-depth daily coverage of this city's bustling arts/entertainment scene for half a decade. When not playing video games for work he's thinking of dashing out to Chicago Diner, Pizano's, or Yummy Yummy. His first career aspirations were to be a game-show host.