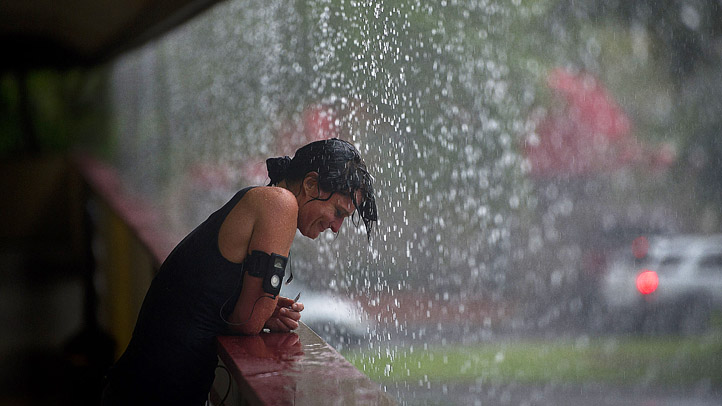 As Tropical Storm Isaac pushed Tuesday into potential hurricane status, the storm began affecting people in Illinois too.

All major airlines flights from O'Hare International Airport to New Orleans, and Amtrak also stopped service from Chicago to New Orleans. Trains will only go as close as Memphis.

Weather-wise, moisture from the storm is expected to begin approaching Illinois from the south by Friday. Residual effects of Isaac could bring some rain and even heavy showers and possible thunderstorms for the first part of the holiday weekend.

As for Illinois Republicans in Florida for the National Convention, they're staying optimistic.

They waited out Monday's storm delay with hopeful thoughts of the governor's race. GOP Chairman Pat Brady welcomed the state's delegation to the "retooled Illinois Republican party" and made a promise that Republicans will "win the governor's mansion" in 2014.

During his breakfast speech, Brady said he predicts Illinois will become a swing state by 2016. He even joked about those planning to run for governor, including Sen. Kirk Dillard (R-Hinsdale), who sat at a table with former Gov. Jim Edgar, and state Treasurer Dan Rutherford.

The Illinois Republican Delegation debuted another part of its 2012 political message: "FIRE MADIGAN."

"The Illinois Republican Party is selling these items at cost through CafePress.com to keep the costs at low as possible so that as many people as possible can help spread the word that Illinois needs to FIRE MADIGAN," the delegation's website stated.