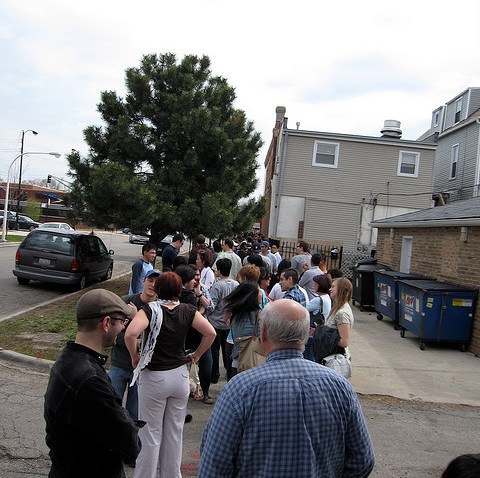 Chicago foodies hoping to get one more taste of the former encased meat favorite Hot Doug's bundled up and waited in familiar long lines for a special one-day pop-up event.
Doug Sohn held his first Hot Doug's restaurant popup at Publican Quality Meats Monday.
Fans could visit the restaurant located at 825 W. Fulton Market in the West Loop from 10 a.m.-6 p.m. for a chance to sink their teeth into six to eight sausage varieties as well as the all-too-famous duck fat fries.
PQM will also serve a limited food menu that day, according to the Chicago Tribune.
The popular North Side restaurant, which generated a cult-like phandom, closed its doors last October, dissapointing its many supporters. It was formerly featured on Yelp's list of the top 100 places to eat in the United States.