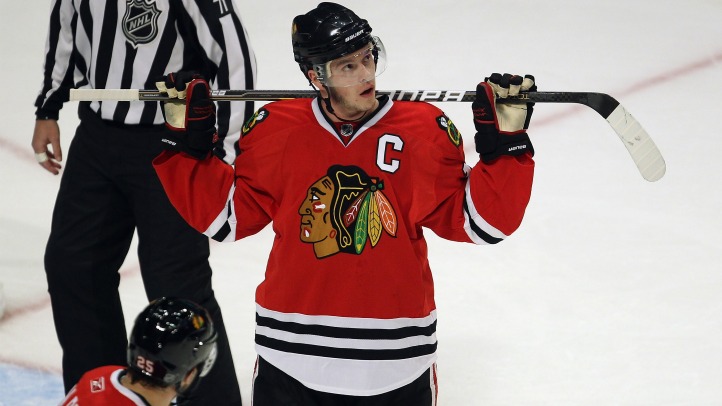 I hope I remember the way back to the United Center. So do the players.
The Hawks return home after a weeks-long annual circus trip to face perhaps the league's leading picked scab in the Phoenix Coyotes. Looking at their roster, there's no way to conclude that this is a perennial playoff team. But they've managed it the past two years and are off to a strong start this campaign, through their usual combination of goaltending, max effort, and high intelligence.
It's a formula that the Hawks don't always come to terms with.
The Hawks are as healthy as they've been, despite Dave Bolland and Brent Seabrook not taking part in today's morning skate. Joel Quenneville has stated that both will play however. Other than that there seem to be no concerns. The one lineup question that Q faces is whether Ben Smith will return to the lineup. If he does he could replace Bryan Bickell or even Michael Frolik, who is having serious problems these days. Dan Carcillo will after his healthy scratch, and looks to resume his place on the second line with Patrick Kane and Marian Hossa. While that line has had success, teams have figured out they truly struggle when they're faced with the other teams' top line. Their defensive game just can't match up at all times. Carcillo doesn't exactly help that.
The Coyotes are also healthy, and are coming off a thumping of the Dallas Stars at home on Saturday night. They're led, as always, by the guy in the mask and big pads. Ilya Bryzgalov provided excellent goaltending for the Yotes the past two years, and after his departure to Philadelphia Mike Smith signed from Tampa Bay and hasn't missed a beat. A few years ago, Smith was considered the next big thing in net for the Dallas Stars, until he was included in a trade for Brad Richards. It never worked out for him in Florida, but it didn't help that the Lightning didn't really have a defense in front of him. Now that he's not being asked to win games all by his lonesome with a structured and stout defense in front of him, he's been very effective. He's a big guy, the Hawks will have to get him moving because once he gets square to a shooter there isn't a lot to aim at. Rebounds will also be something to cash in on.
But that's easier written than done. The Coyotes defense resembles an offensive line (at least a college one), and poking through them to get to the crease will take quite the blitz. The Coyotes are smart. They don't take a lot of penalties, they don't veer from their system, and are counting on their opponents' mistakes to win. They force you to break out of your zone and through the neural zone cleanly with their dogged skating and perfect positioning. They'll pour through you like a river through a busted dam if you turn the puck over. But there's not a lot of creativity here. When forced to create chances on their own work, they struggle. If you don't send an invitation, they're unlikely to crash your party.
Games after a long road trip are seldom easy. There's a feeling that merely being back at home is enough, and the skating isn't always up to par. The Hawks have generally avoided this over the past couple years. Let's hope that's the case tonight.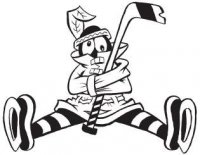 Sam Fels is the proprietor of The Committed Indian, an unofficial program for the Blackhawks. You may have seen him hocking the magazine outside the United Center at Gate 3. The program is also available for purchase online. Fels is a lifelong 'Hawks fan and he also writes for Second City Hockey .