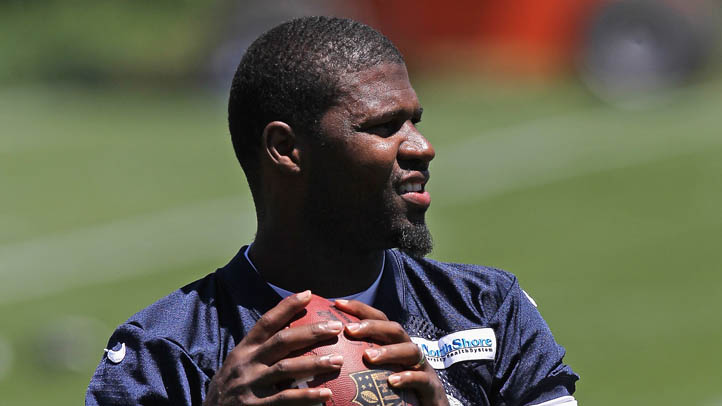 Devin Hester has made a mark on the Bears from the minute he's been on the team. As a prolific kick returner, he gave the Bears both exciting scoring and reliable field position. But that's not the only way he wants to make a mark during his seventh season with the Bears.

This year, he wants to make a mark on offense.

"When I catch the ball, I want to accelerate and make guys miss," Hester said Wednesday. "That is my biggest goal this year. When I get my hands on the ball, I want to explode out and every time before I go down I want to make two or three guys miss. If there is only two out there, I want to score."

If the Bears want to get explosive play out of him, he should have a balanced workload. Instead of using him heavily in returns or as a receiver, they should give him a little of both. In 2010, Hester had forty catches and 45 returns. He finished the season with eight touchdowns and a trip to the Pro Bowl. In 2011, he skewed more towards returns, and had four touchdowns.

The current roster is set up for Hester's success. With Brandon Marshall, a true no. 1 receiver, and Eric Weems, another Pro Bowl return man, there are players who can take pressure off Hester. Now, all he needs to do is make a few guys miss.
Copyright FREEL - NBC Local Media