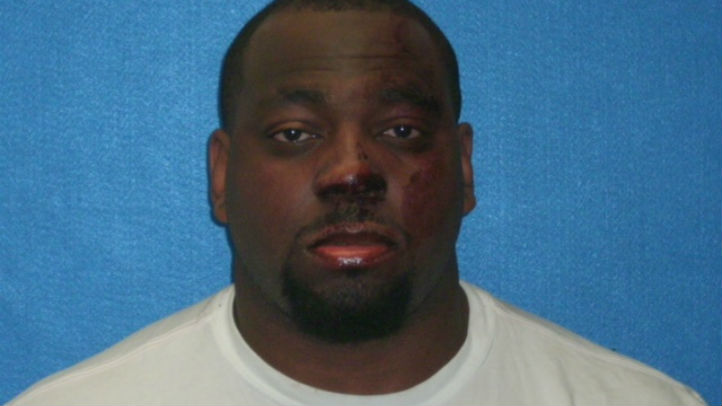 Former Chicago Bears defensive tackle and current free agent Henry Melton faces a lawsuit stemming from his arrest after an altercation at a Texas bar in December.

Melton, 27, was arrested after the incident in his hometown of Grapevine, Texas, which occurred at 1:45 a.m. on Dec. 22 at the Chill Restaurant and Bar, according to the report from Grapevine police.

Donald Payne, owner of the bar, claims Melton repeatedly told the bartenders serving him "that he was a millionaire and the bartenders were nothing but poor white trash," according to the lawsuit filed in Tarrant County, Texas.

When Payne approached Melton and told him it was time to go, Melton struck Payne with his fist, according to the lawsuit. A struggle ensued, during which Melton lifted Payne off the ground with his shoulders and "severely bit Payne's body," the suit claims.

The lawsuit claims it took a bartender, a doorman and a licensed peace officer to restrain and remove the 6-foot-4, 260-pound Melton from the bar.
He was later arrested and charged with misdemeanor assault and public intoxication, and released on a $1,200 bond, according to police.

The lawsuit claims assault and negligence and seeks more than $1 million in damages.

Melton, who attended Grapevine High School, was on injured reserve at the time of the incident with a torn left anterior cruciate ligament.

The Bears originally expressed an interest in re-signing the former Pro Bowler. But Melton is testing free agency, reportedly visiting the Minnesota Vikings on Thursday.

"We're working through that," Bears general manager Phil Emery told the Chicago Sun-Times on Wednesday.

"I believe Henry has got a number of teams to look through. They're very interested in his medical status [after his torn ACL]."
Copyright CHIST - SunTimes