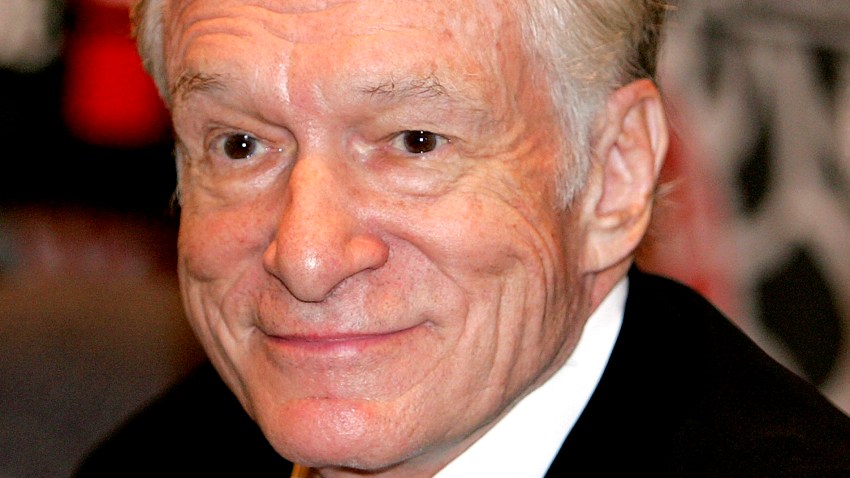 Playboy Enterprises Inc. said Monday that its iconic founder is offering to buy the remaining shares of the media empire, taking the company private, in a deal that values the company at $185 million.
Hugh Hefner, 84, founded Playboy in 1953 and turned the publication and its scantily clad models into a cultural mainstay. But in recent years, the company has faltered as advertising revenue dwindled.
Playboy said Hefner — now its editor in chief and chief creative officer who's known mostly for his silky pajamas and young, curvaceous girlfriends — plans to team up with private equity firm Rizvi Traverse Management LLC for the deal. Based on the number of shares outstanding on April 30, the proposal offers $122.5 million, or $5.50 for each share Hefner doesn't already own — a nearly 40 percent premium above Friday's closing stock price of $3.94.
At the end of April Playboy had 33.6 million shares of stock outstanding, of which Hefner owns more than 4 million shares in two stock classes.
In his proposal letter to Playboy's board of directors, Hefner said he has no plans to sell his shares or the company and also rebuffed any suggestion that there should be a merger between Playboy and other potential suitors.
Coming right on the heels of Hefner's announcement, Penthouse Magazine's parent company Friend Finder Networks Inc., said it was preparing a rival bid. Marc Bell, CEO of FriendFinder told the Chicago Tribune that the move would make sense.
"We always knew it would be a good fit (with FriendFinder)," Bell told the Tribune.
The company's shares climbed $1.37, or 35 percent, to $5.31 in Monday premarket trading. Playboy's corporate headquarters are located in Chicago.
Copyright AP - Associated Press