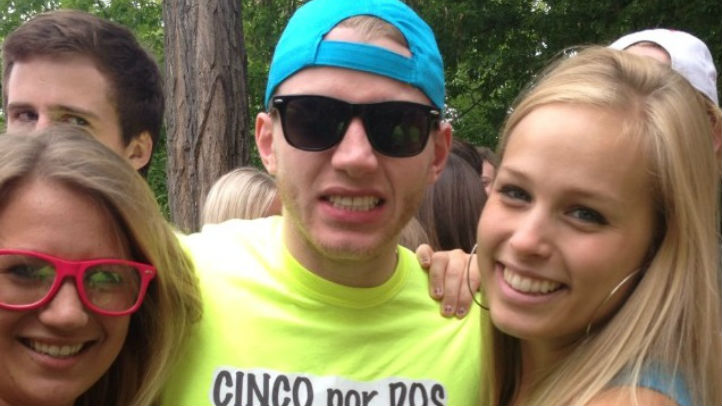 Patrick Kane has a colorful, um, reputation.

When the Blackhawks won the Stanley Cup in 2010, Kaner looked visibly drunk during a celebration parade in Chicago. While training in Vancouver for the Olympics, Kane was photographed shirtless next to fans in the back of a limo. And last year, the 23-year-old Hawk allegedly missed a couple of practices for drinking well into the night.

Turns out that reputation preceded him last weekend in Madison, Wis.

With the Blackhawks eliminated from the playoffs, Kane visited the University of Wisconsin in Madison for the Cinco De Mayo festivities, the website TerezOwens.com points out. Photos from the site show Kane posing with female fans and laughing on the floor next to a pile of beer cans.

Proof Kane is fully aware of that reputation of his?

The Chicago Sun-Times points out the back of Kane's T-shirt over the weekend apparently donned a photo from his Vancouver limo escapade.