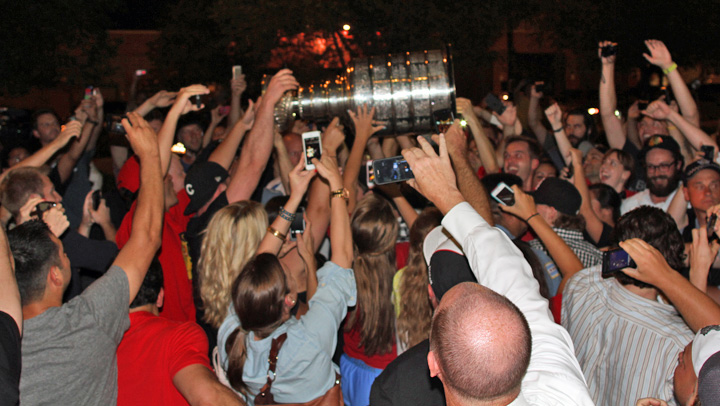 The Blackhawks parade isn't the only treat in store for Chicago hockey fans this weekend.
Sporting events, tourist attractions and transportation will all be focused on fans joining the Stanley Cup victory celebration.
The Museum of Science and Industry is offering a two-day buy one, get one deal on Saturday and Sunday for those who wear Blackhawks clothing or accessories and purchase tickets at the museum.
The first 500 people to show up at the World's Largest Block Party at Old St. Patrick's Church wearing Blackhawks clothing will be given an extra ticket. The fest is located at Des Plaines between Monroe and Adams and runs June 28-29.
The White Sox are also joining in on the celebration with $15 tickets for Friday's doubleheader game against Cleveland for those wearing Blackhawks gear, when purchased at U.S. Cellular Field. The usual parking fee of $20 will be offered at the Sox's Lot A beginning at 6 a.m. lasting throughout the day.
Metra is helping fans get to and from Chicago by adding additional trains on Friday during the parade and throughout the day a $5 all-day unlimited pass.