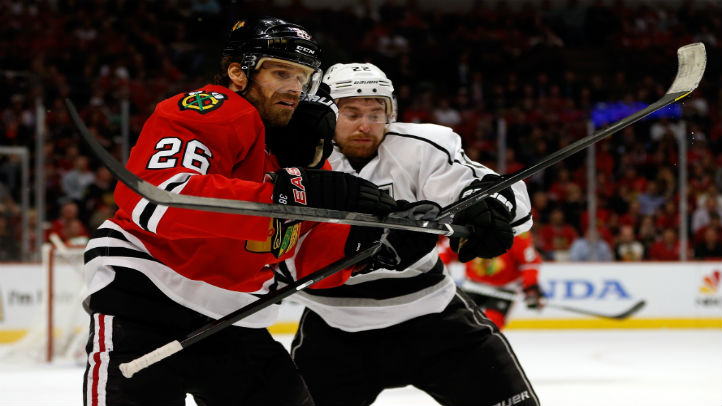 Just when it looked like the Chicago Blackhawks were finally getting their whole team together after a spate of injuries, they took a minor step back on Tuesday when it was announced that center Michal Handzus will be sitting out their game against the Dallas Stars while dealing with an illness.
That move likely means that the Hawks will be bringing Sheldon Brookbank back into the lineup as a winger on the third line, with either Brandon Pirri or Andrew Shaw getting bumped up to second line center while the other takes over the third line duties.
In 17 games this season, Brookbank has averaged 11:23 of ice time per contest, with 15 shots on goal, one goal, and one assist. He is also second on the Blackhawks with 26 penalty minutes, trailing only Brandon Bollig's 40 in that category.
The Hawks aren't the only ones dealing with injuries in this one, as Tyler Seguin will sit out for the Stars with concussion-like symptoms. He sustained a muscle injury against the Blackhawks on Friday, but head coach Lindy Ruff revealed that Seguin also had concussion symptoms after the game. He is travelling with the team, but he will not be in their lineup Tuesday.
The Stars are also reeling from the loss of defenseman Stephane Robidas, who broke his leg in that Friday loss to the Hawks. Jamie Oleksiak is in his place in the lineup.