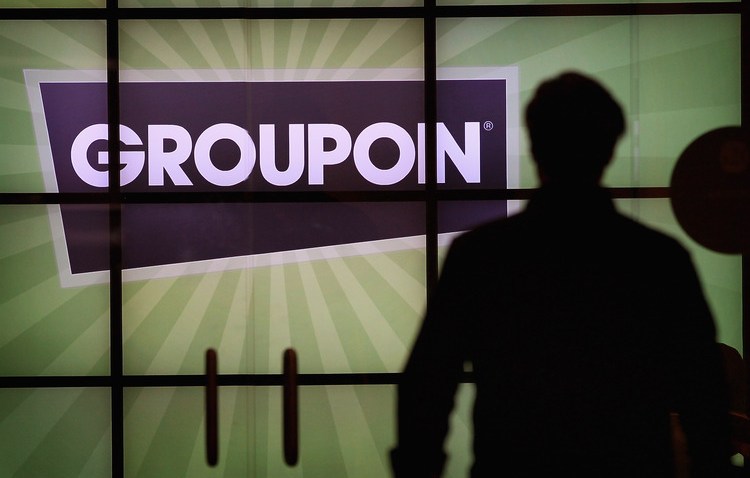 As the headline says, Groupon's stock is going down, down, down. As of press time, it's at $8.70, and on Monday it went all the way down to $8.35. In case you aren't a stock analyst or mathematician: It's trending downwards, which isn't good.
Now, I'm no stock analyst, either, but as the company is valued at $5 billion, this free-fall has, understandably, lead to a rippling current of people saying now might be a good time to gobble up Groupon stock. After all, it was and wasn't that long ago that Groupon's stock was at $20 a share when it went public. It was only eight months ago. Point being, while that was a long time ago, it isn't that long to invest in and wait for it to rebound. But again, I'm no stock analyst.
Maybe part of the reason why Groupon is struggling over here is because America isn't full of European women. Let me explain. According to research done by Marketing Pilgrim, European women over the age of 15 both in the home and at work spend 61.7 percent of their total time on Groupon, for a total of 137 minutes, and an average of 9.4 minutes per user.
I couldn't find comparable data for America, but I did find that, supposedly, according to 247wallstreet.com, "people are on Facebook for 16 percent of their time online, on average." Surely they're shopping more than poking, but maybe not as much as European ladies do.
David Wolinsky is a freelance writer and a lifelong Chicagoan. In addition to currently serving as an interviewer-writer for Adult Swim, he's also a comedy-writing instructor for Second City. He was the Chicago city editor for The Onion A.V. Club where he provided in-depth daily coverage of this city's bustling arts/entertainment scene for half a decade. When not playing video games for work he's thinking of dashing out to Chicago Diner, Pizano's, or Yummy Yummy. His first career aspirations were to be a game-show host.