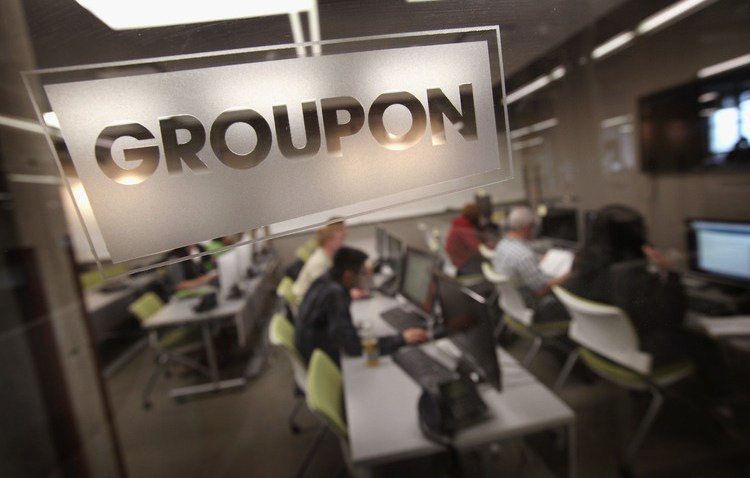 Remember that economy-priced $25,000 deal Groupon was listing for a "private cooking and dining experience" with celebrity chef Todd English?
Well, according to Daily Deal Media, someone, presumably with a top hat and monocle, has bought said deal. Daily Deal Media is also sort of an anti-Groupon propaganda publication and a competitor of Andrew Mason's company, so, take this with a grain of salt, but DDM has crunched the numbers and found out, surprise surprise, even with the travel and hotel stay factored in, that the figures on this deal might be inflated a wee bit -- it's actually only worth an estimated $1,700.
But don't they understand? Todd English is dreamy! $23,000 dreamy!
Meanwhile, there's more trouble a-brewin' overseas again regarding another holiday deal gone awry. Last year it was a New Year's deal in Japan that Mason said Groupon "really messed up." Now, The National is reporting that Groupon's outpost in the United Arab Emirates, which launched earlier this year, has "come under fire from scores of unhappy shoppers… amid ongoing delivery delays." Apparently it's been a problem year-round, but reached a fever pitch only recently. Again, Groupon has come forward with a mea culpa:
"In an effort to bring our customers the best deals out there, we recently started sourcing products from international suppliers ... We have had overwhelming response to this and unexpectedly had very big volumes to deal with without being fully prepared. In some cases we have missed the delivery deadlines. As a result of this, our phone lines and email accounts have been flooded limiting our ability to answer all the enquiries at the level we would like to maintain."
On the other hand, the consensus in the media seems to be that despite Groupon's problems, its still a master at email marketing. Business2community.com has a slick breakdown of one recent deal that's worth reading if you're thinking of entering the space or just rethinking your email marketing at all.
And along the lines of more of the same, Groupon's stock is currently declining. Right now it's at $22.58, and has barely scratched above $23 all week. But, you know, it's still the holidays. Everything's still in an egg nog haze this week, and not the fun kind.
David Wolinsky is a freelance writer and a lifelong Chicagoan. In addition to currently serving as an interviewer-writer for Adult Swim, he's also a columnist for EGM. He was the Chicago city editor for The Onion A.V. Club where he provided in-depth daily coverage of this city's bustling arts/entertainment scene for half a decade. When not playing video games for work he's thinking of dashing out to Chicago Diner, Pizano's, or Yummy Yummy. His first career aspirations were to be a game-show host.