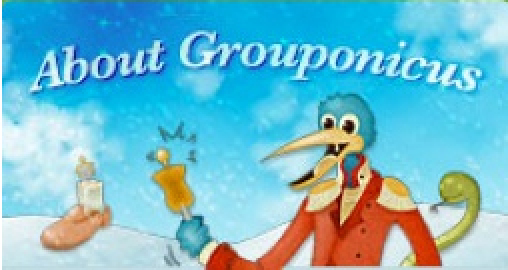 Okay, okay: Maybe the real reason everyone's been so down on Groupon's IPO is because the holidays are almost upon us and the media, Andrew Mason, and investors are all just stressed about looming family visits.
Believe it or don't -- but you should, since it's true -- Thanksgiving and Black Friday are already next week, and Groupon is nudging public attention to that instead of its so-so IPO performance by ushering in the second instance of Grouponicus. It's like Festivus, but for the rest of us -- who like group buying.
Grouponicus was introduced in 2010 and differs from Groupon's usual deals by having all its offers last three to five days. It was previously speculated that Groupon's maneuvers this holiday season could ripple out to greater savings in brick-and-mortar stores come Black Friday, and it looks like that indeed might be the case. Reuters is reporting that Groupon plans to roll out "Epic Deals" starting Tuesday to get people jazzed for Grouponicus, which, according to our sources, isn't actually a holiday.
So what makes them epic? Well, again, according to Reuters, these deals include "specific experiences, such as a round-the-world trip and a cooking class and group dinner with Chef Todd English." Is that epic enough for you?
Since Black Friday is called as such because that's the single day when most companies singlehandedly go into the black, it's certainly possible Groupon can turn its financial state around by the end of next week: Particularly if people are using the service to give gifts. Wait, is that even part of Grouponicus? Giving gifts?
We'll get back to you on that. But what's much clearer is Groupon is being far more ambitious with its fictitious, capitalist holiday: 41 cities will be targeted this year, as opposed to last year's 15. To those keeping score at home: that's nearly triple.
Nevertheless, it should be intriguing to watch just how this affects Groupon's stock, which sits at $23.85 right now -- creeping ever closer back to the $20 asking price it started at.