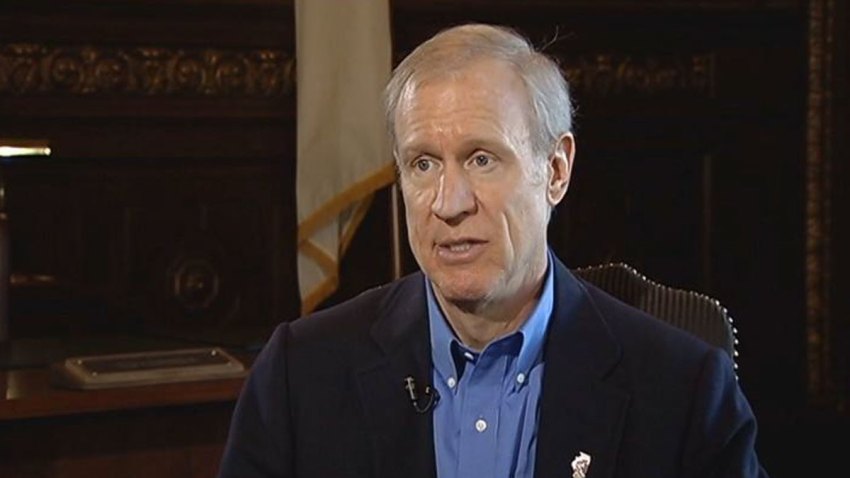 Gov. Bruce Rauner took aim at "old guard" state officials Thursday in an op-ed in which he writes that Illinois' problem with insiders controlling state government "is worse than I ever imagined."
Rauner, who wrote the piece for the State Journal-Register, said he's concerned about what he's seen in the legislature over the last few weeks.
"For decades, insiders who control state government have run Illinois into the ground by creating a system that benefits themselves rather than the general public," he wrote. "Today, they don't want any significant structural reforms. They want another giant tax hike to feed the beast they created."
Rauner reiterated his stance against an income tax increase, but did not acknowledge some of the many challenges his proposed budget cuts could create. He instead focused on the need for reform in state government.
"We've seen what happens to our economy, our taxpayers, and our school children without reforms," he wrote. "Budget deadline or no budget deadline, I will not ask the people of Illinois to put more of their money into a broken system."
Those who oppose the budgets cuts say they will dramatically impact the cost of services such as school tuition, public transportation, day care programs, and more. While Rauner has promised to restore $26 million in previously cut grants -- thanks to a windfall of revenue from income tax receipts -- concerns continue to surround his budget proposal.
Rauner, who started as governor in January, inherited a budget shortfall created after lawmakers last spring passed a $35.7 billion budget that didn't allocate enough money for expenses. Democrats — who then controlled both Houses of the General Assembly as well as the governor's mansion — approved the plan hoping that after the November election they would make a temporary income tax increase passed in 2011 permanent.
Rauner has maintained that budget cuts are necessary to avoid an income tax increase. Lawmakers have since turned their attention to crafting a budget for the fiscal year that begins in July and includes a roughly $6 billion revenue hole.
"If legislators are willing to reform how we do business, they will find me an eager partner," Rauner wrote. "If they are not, then they should expect a very long extra session because I will keep fighting for major reforms that will grow jobs and help properly fund services by shrinking waste inside government. I might be new around here, but I understand what I was sent to do."