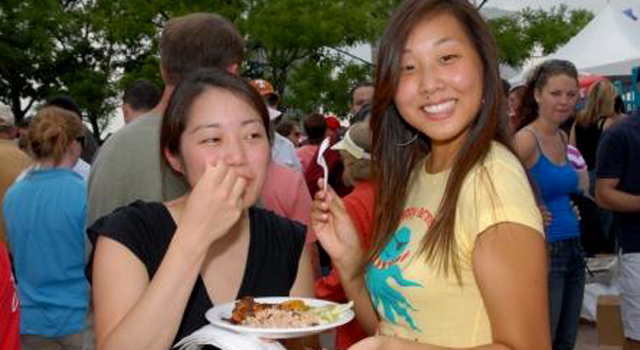 It's summer in Chicago, and for foodies, that means one thing -- the Taste of Chicago.
The city has begun gearing up for its 30th annual food festival, and several streets have already been shut down in preparation for Friday's traffic. Columbus is closed from Roosevelt to Monroe, Congress is closed from Michigan to Columbus and Jackson is shut down from Michigan to Lake Shore Drive.
As the world's biggest food festival -- and Chicago's second largest attraction behind Navy Pier -- the Taste brings millions of hungry food enthusiasts to the city each year. As always, expect delays.
For those planning on attending this year's Taste who need help navigating the endless food options:There's now an app for that.

This year, revelers and food enthusiasts can download an iPhone app to help navigate the more than 200 food items that will be offered at the Taste this year.

The app offers booth locations and food offerings, a color coded map, as well as show times for the park's free concerts. It also enables Taste-goers to rate and make notes on their favorite shows.

And that's not all that's new at the Taste this year -- Mayor Daley announced last weekend that 11 new restaurants will join the food brigade, as well as more healthy options being offered than ever before.

The Taste will also offer a new sampling option, the Taste Portion, which allows foodies to sample a smaller size of their favorite cuisine for a lower price.

The festival will run from June 25-July 4 in Grant Park.